Supply Chain & Operations
Government support in a post-COVID world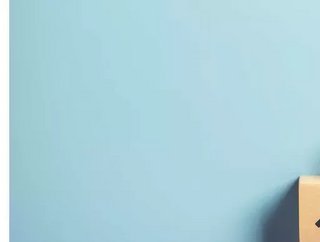 We explore the government's industry recovery plans in nations where mining has a major impact on the economy...
We explore the government's industry recovery plans in nations where mining has a major impact on the economy.
Many mining sites around the world have been hotspots for outbreaks of COVID-19, and in some areas such as Poland's mining-reliant Silesia region, efforts to reduce the spread of the virus have proved to be ineffective.
Almost every mining site worldwide were forced to reduce and completely halt their operations as part of efforts to avoid the virus from spreading, but this has had a considerable impact on both the industry and economics of many countries around the world.
In many countries, mining operations continue to get back to normal capacity, although the effects the pandemic is having on the industry are set to last many, many months into the future, and well into 2021.
As the industry is unable to recover on its own, governments across the world are doing their part to invest in the industry in order to keep jobs and prevent mining companies from going under.
It was recently announced by the Government of Western Australia that AU$8.2mn will be allocated to resource exploration across the state as part of its own COVID-19 recovery plan.
The funding will include the purchase of the nation's first CAMECA-1300 ion microprobe. This is in addition to funding for the Exploration Incentive Scheme (EIS) which will increase the total funding for the scheme to AU$15mn.
South Africa has mining operations scattered right across the nation, and although Africa wasn't as largely hit with coronavirus as other areas mentioned, South Africa did and continues to have a large number of cases across the country.
The Minerals Council South Africa is supporting new strategy proposals from Business for South Africa (B4SA) in order to assist in the economic recovery from the virus. Several key areas need to be urgently addressed as part of the recovery process.
Minerals Council CEO Roger Baxter said: "The South African economy was in a crisis even before COVID-19 struck with declining international competitiveness, a collapse in business and investor confidence, falling investment, low levels of economic growth, rising unemployment and accelerating poverty and social upheaval.
COVID-19 has pushed South Africa further into the precipice, with at least 1 million jobs already lost, an estimated 8% decline in GDP likely in 2020, a fiscal deficit that has bourgeoned to nearly 15% of GDP and public debt that is likely to exceed 100% of GDP in a couple of years. South Africa is at a critical fork in the road and it can choose to follow the low road or the high road."
Over in Canada, the nation's government has a number of COVID-19 support programmes, some of which cover various areas of the mining industry. The Regional Relief and Recovery Fund is one of those, which pledges to provide almost CA$1bn to support financial pressures which businesses endured to allow operations to continue whilst being able to pay employees.