Supply Chain & Operations
Great Panther Mining rings management changes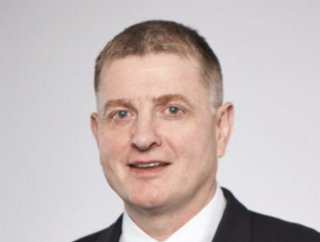 Rob Henderson is stepping down as President, CEO and Director of the Board at Great Panther Mining and will be replaced on an interim basis by Alain Hair
Rob Henderson is stepping down as President, CEO and Director of the Board at Great Panther Mining and will be replaced on an interim basis by Alain Hair (pictured).
In a statement, Great Panther Mining said Henderson was stepping down for personal reasons. "A transition plan to the appointment of a permanent CEO will be developed in due course," it said.
Hair is a mineral engineer and holds a BSc in Mineral Engineering from the University of Leeds and the ICD.D designation from the Institute of Corporate Directors. He is a senior mining executive with nearly 40 years of operational and capital markets experience in the mining and metals industry, and is a Director of Bear Creek Mining Corporation and Gold Royalty Corp.
Great Panther is a precious metals producer focused on the Americas, owning a portfolio of assets in Brazil, Mexico and Peru that includes three gold and silver mines, an advanced development project (Coricancha) and a large land package with district-scale potential.
The Guanajuato Mine Complex in Mexico produces silver and gold concentrate and is located in the historic Guanajuato mining district in central Mexico, approximately 380 kilometres north-west of Mexico City. Comprised of extensive epithermal vein systems, the GMC is made up of the San Ignacio mine, and the Guanajuato mine and Cata processing plant that are currently on care and maintenance.
Topia is a polymetallic high-grade epithermal vein system located within the Sierra Madre Occidental, a historic mining district in northwestern Mexico that has been mined since the 16th century. The mine produces concentrates containing silver, gold, lead and zinc and earns revenue from custom milling of third-party ore at its processing facility.
Update estimates for the Topia Mine and Guanajuato Mine Complex in Mexico
Measured and Indicated Mineral Resource grade increased 8% to 1,041 silver equivalent grams per ton ("Ag eq g/t"), when compared with the 2018 MRE for Topia.
M&I Mineral Resources decreased 25% to 11.1mn silver equivalent ounces ("Ag eq oz"), when compared with the 2018 MRE.
M&I Mineral Resource grade increased 2% to 391g Ag eq g/t when compared with the 2020 MRE for GMC.

M&I Mineral Resources decreased 36% to 7.7mn Ag eq oz when compared with the 2020 MRE.
Great Panther trades on the Toronto Stock Exchange trading under the symbol GPR, and on the NYSE American under the symbol GPL.