Supply Chain & Operations
Hecla purchase of Alexco Resource prompts silver sale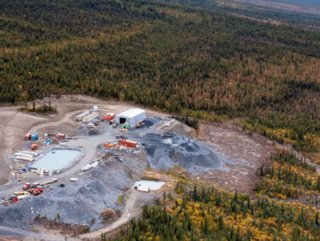 Share deal involving Hecla and Alexco prompts Wheaton Precious Metals to sell its silver stream on Alexco Resource Corp.'s Keno Hill Sill Silver District
Hecla Mining Company and Alexco Resource Corp. have signed a deal which sees Hecla acquire all outstanding common shares of Alexco.
Each outstanding common share of Alexco will be exchanged for 0.116 of a share of Hecla common stock implying consideration of US$0.47 per Alexco common share and a premium of 23% based on the companies' five-day volume weighted average price on the NYSE and NYSE American on July 1.
"At Hecla, we have followed the Keno Hill project closely for a number of years, as it is one of the very few deposits that fit seamlessly into Hecla's strategy of owning and operating high-grade properties in tier one jurisdictions," said Phillips S. Baker Jr., President and CEO.
"As the United States' largest silver producer, producing over 40% of silver mined in the US, it is natural that Hecla acquires Keno Hill which could also make Hecla Canada's largest silver producer.

"Silver is a critical element to decarbonise the economy and the need for domestic supply is growing. Acquiring Keno Hill allows Hecla to further meet this need with a secure high-grade silver development and exploration project that has a small environmental footprint."
Clynton Nauman, Chairman and CEO of Alexco, said by partnering with Hecla, an industry leader in high-grade narrow vein silver mining, it can further position Keno Hill to achieve its full potential.
"There is no doubt that we have fallen well behind the development and production plan at Keno Hill – and our original estimate of achieving commercial production in early 2022," he said.
"There are myriad reasons for those challenges, but fundamentally, they all led to an increasing level of stress across our business, which was having a negative impact on the share price, our finances, our employees, and other stakeholders."
As a much larger business, Hecla has the organisational expertise and financial strength to build Keno Hill to the level and capacity required, while being able to continue to invest in exploration across the district, something that independently it would likely struggle to achieve.
"Frankly, the opportunity now afforded to our employees, to the First Nation of Na-Cho Nyäk Dun and the wider Yukon community as a whole is superior to anything Alexco could offer in the short term," added Nauman.
Wheaton Precious Metals offloads Keno Hill for $135mn stock
Hecla has also entered into an agreement with Wheaton Precious Metals (WPM) to terminate its silver streaming interest at Alexco's Keno Hill property in exchange for $135mn of Hecla common stock conditional upon the completion of Hecla's acquisition of Alexco.
In a statement, WPM said the ability to obtain an immediate return on the termination of the stream "was too compelling to ignore".
The termination of the Keno Hill stream demonstrates WPM's ability to strategically identify opportunities both inside and outside of its portfolio and positions Wheaton to continue to have one of the strongest balance sheets in the industry, said Randy Smallwood, President and CEO.
"We believe Hecla is well positioned to effectively mine Keno Hill and maximise its full potential."
In addition to operating mines in Alaska, Idaho and Québec, Canada, Hecla owns a number of exploration projects in world-class silver and gold mining districts throughout North America.
The transaction is expected to close in September.