Supply Chain & Operations
How does Vermeer support surface mining operations?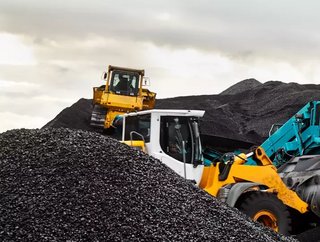 Vermeer provides a mining solution that allows mining companies to make the most of their mineral deposits utilising surface mining
The Iowa-based machinery company Vermeer was founded in 1948 and produces equipment that is instrumental in the surface mining process. The company does business from various locations across the globe, including facilities in Europe, Latin America, and the Asia Pacific region. 
What is surface mining? 
This process of mining removes layers of soil and rock, exposing the required mineral deposits underneath. This process is often more attractive to mining companies as it is less expensive and can begin much faster than underground operations. 
What are the advantages of surface mining? 
Smaller and more consistent particle sizes are produced

Chemistries are separated from waste materials

Access to areas where blasting and drilling cannot be used

It can be applied to road construction and maintenance

It leaves a more suitable surface for other machines to drive on

Allows for more intricate work near power lines and in urban areas

Access to reserves that would otherwise be missed
What solutions does Vermeer provide? 
While Vermeer business is not exclusive to mining, its Vermeer Terrain Leveler surface excavation machine is a speciality piece of equipment that can also be applied to soil remediation, overburden removal and road construction. The machine comes in various sizes and specifications, ranging from a 350hp engine to 1200hp. 
The Terrain Leveler SEM has various capabilities and add-ons that make it such a versatile machine. The machine utilises an engine from Caterpillar Inc., which allows operators to get worldwide mechanical support. The optional grade control allows the operator to choose how deep they wish to cut the earth, which makes it productive in all areas. The machine has also been developed to work comfortably on slopes and other gradient surfaces, with a two-track drive system for 360-degree mobility. 

For more mining insights, check out the latest issue of Mining Global Magazine.