Supply Chain & Operations
Hycroft Mining appoints Alex Davidson as VP Exploration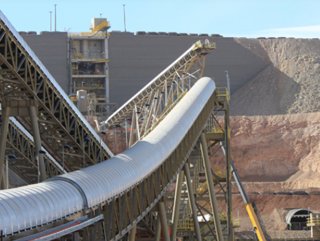 Technical leader with broad geological expertise - who worked extensively at Newmont and Rio Tinto - will help drive Hycroft Mine's value chain
US-based gold and silver company Hycroft Mining Holding Corporation has appointed Alex B. Davidson as Vice President, Exploration.
Most recently, he joined Nevada Gold Mines, a joint venture company between Barrick Gold Corporation and Newmont Corporation in Nevada, formed in 2019, where he worked extensively throughout the Carlin Trend, Turquoise Ridge district, responsible for the geologic teams on nearly a dozen Nevada based operating mines, as well as mentoring geology teams in the Cortez district.

Previously Davidson held a variety of roles at Newmont Gold Corporation over a 10-year period; was senior geologist and mine planning engineer for Rio Tinto at its Boron Operations in California and Greens Creek Mine in Alaska (nine years, five months); and worked for just under five years at Hecla Mining on the past producing high-grade Rosebud Mine in Winnemucca, which is located within the Hycroft Mine land position.
Diane R. Garrett, President & CEO, was delighted to have someone of Davidson's calibre joining its team. The Hycroft Mine, located in Northern Nevada, is "larger than Manhattan" with numerous exploration targets and strong silver potential (see below).
"Alex is an exceptional technical leader with superb and broad geologic expertise and a superior track record of reserve growth and operational excellence. His extensive depth of technical experience in Nevada based operations, particularly with his knowledge of the neighbouring past producing high-grade mine Rosebud, will be invaluable to our organisation as we continue to take the Hycroft Mine up the value chain."
Davidson said he looks forward to working with the executive leadership and technical mine teams to execute on its technical priorities focused on value-added growth, mine development and commitment to all stakeholders, and work with a team committed to a culture of safety on a project that has such great growth potential both within the mine and across the district.
"This district has been significantly underexplored opening the potential for higher grade style mineralisation," he said.
Davidson holds a B.S. in Natural Science with emphasis in Geology from Western Oregon State College.
Hycroft Mine reserves
Gold 9.65mn oz Measured & Indicated + 5mn oz Inferred
Silver 456mn oz Measured & Indicated + 150.4mn oz Inferred
Gold eq. 15.3mn oz Measured & Indicated + 6.9mn oz Inferred