Supply Chain & Operations
Indonesia revokes mining permits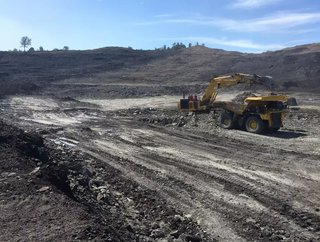 Indonesia's move on mining permits follows its ban on coal exports this month
The Indonesia government has revoked more than 2,000 mining, plantation and forest-use permits due to non-compliance or because they had not been utilised, according to a Reuters report.
The permits revoked include 2,078 in the mining sector, and forestry and plantation permits covering more than 3 million hectares of land and were taken "to improve governance and transparency in Indonesia's rich natural resources sector".
It marks another significant move in Indonesia, which has banned coal exports this month due to concerns that low supplies at domestic power plants could lead to widespread blackouts. The South-east Asian country is the world's biggest exporter of thermal coal, exporting around 400 million tonnes in 2020.
The stakes are high for China, India, Japan, and South Korea, which together received 73% of Indonesian coal exports last year.
Asia mining has been firmly in the spotlight with the Philippines lifting a four-year ban on the open-pit mining of copper, gold, silver and other complex ores in December.
The lifting of the ban, according to the Department of Environment and Natural Resources (DENR) order, is meant to "revitalise the mining industry and usher in significant economic benefits to the country by providing raw materials for the construction and development of other industries and by increasing employment opportunities in rural areas."
The DENR order covers all mining tenement holders that will adopt a surface mining method and sets strict conditions and requirements for those that would use the open-pit method to ensure all mining is undertaken to world's best practices.
RTG Mining said it was pleased with the DENR's continued efforts to encourage the mining industry. "The Mabilo Project developed in line with the DENR's directives, has the capacity to stimulate economic growth in the local communities, the Province in which the project is located and the Philippines more broadly," it said in a statement.