Supply Chain & Operations
Iron Ore Prices Expected to Drop Below $40 Per Ton in 2015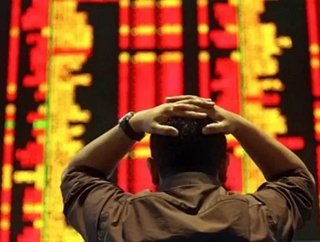 The good times for iron-ore are all but gone.Prices for thesteel-making ingredientfell to under $50 per ton on Thursday, plunging deeper into uncharted...
The good times for iron-ore are all but gone.
Prices for the steel-making ingredient fell to under $50 per ton on Thursday, plunging deeper into uncharted, and unwanted, territory.
The ongoing slowdown in consumption in China has caused iron ore to fall to its lowest level in a decade at $46.70 a ton, according to Steel Index. Many analysts believe China's weakening appetite for the metal coupled with lower energy prices means iron ore will continue to decline in 2015.
• Fortescue CEO Points Finger at Rio Tinto, BHP Billiton for Low Iron Ore Prices
Deutsche Bank AG said in a report global consumption will shrink this year for the first time since 2009, and foresees prices for iron ore to drop below $40 a ton as producers' costs ease.
"The price can carry on going lower," possible hitting US$40 a ton, said John Meyer, an analyst at SP Angel, a London mining broker.
According to IHS Material Price Index chief economist Nariman Behravesh, commodity prices will slide by a further 10 percent on average in 2015.
"A combination of feeble global demand growth and strong supply growth is to blame. China remains key to the demand-side story," said Mr Behravesh. "Any further softening of growth will likely translate into another round of price declines. Unfortunately, if the Chinese government chooses to boost growth by encouraging investment to expand industrial capacity, this could exacerbate the excess-supply conditions in sectors such as steel and chemicals."
China isn't the only one to blame for declining prices. The world's largest miners – BHP Billiton, Rio Tinto and Vale – continue to flood the market with supply as they desperately race to gain market and cut costs. Rio Tinto now claims it is producing ore in the Pilbara mines of West Australia for as little as $17 per ton.
• Rio Tinto: More Cost-Cutting for Iron Ore Division
"The three major iron ore producers are steadily scaling up their production and thus their supply on the seaborne market and thereby crowding less competitive suppliers out of the market," said Commerzbank yesterday.
"The resulting production cuts and shutdowns are not sufficient to absorb the additional supply, however. Producers in China in particular are no longer profitable. Mine closures there will thus mean that China will increasingly have to import iron ore, though this will hardly help the price in the present environment. The current momentum points to even lower iron ore prices in the short term."
Andrew Forrest, founder of Fortescue Metals Group has been the most vocal critic of the miner's strategy to boost production and squeeze out weaker operations that produce iron ore at higher costs.
"Rio is competing with BHP to smash global investment returns for their shareholders as well as tax and royalty receipts for the federal and state governments," said Forrest. "Their statements that they will expand at any price drives down that price in their endeavor to drive everyone else out of business.
•  Rio Tinto Continues to Roll Out Driverless Technology
"When has market share strategy over shareholder returns ever helped a company? What BHP and Rio are doing is buying – at massive cost – expansion capacity even when the higher commodity price justification for such investment has evaporated. It's as though they are stuck in a time warp, unable to move with the changed circumstances. Over time, it will be seen for what it is – egos before commonsense."
In the end, commodity forecasters say the price of iron-ore will only get worse before it improves. Prepare for a bumpy ride in 2015.