Supply Chain & Operations
Komatsu Mexico: Hi-tech and aftermarket benchmarking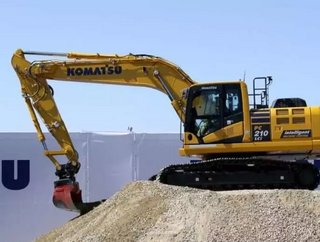 Komatsu's history dates back to 1921 in the city from which it takes its name, starting as a repair shop for mining equipment. Based on excellence a...
Komatsu's history dates back to 1921 in the city from which it takes its name, starting as a repair shop for mining equipment. Based on excellence and tech innovation principles, Komatsu has positioned itself as a global purveyor of industrial equipment and vehicles for sectors such as mining, construction, oil & gas, among others
After a 25-year presence in Mexico via distributors, and following the acquisition of MAKOMEX and Road Machinery between April 2015 and February 2016, Komatsu Mexico was established in April 2016 with 60 percent of shares held by Komatsu and 40 percent by Mitsui.
Settling in Mexico consolidates the company in a key market. Komatsu Mexico takes advantage of the country's development potential in sectors such as mining, infrastructure, and energy, among other industries, by bringing a series of safety standards and principles known as the "Komatsu Way", which establish guidelines regarding employee and community relations, as well as respect for the environment.
"Our workforce in Mexico has witnessed a change in safety, training and the opportunity for development," said Eduardo Bennett, President of Komatsu Mexico.
 Mr. Bennett has been working at Komatsu since 1993; he developed his skills at the Chile and Peru operations; he also served Komatsu's executive committee in Colombia, and performed as General Manager of Komatsu's Latin American financial division. He was appointed to his current position in Mexico on December 1st, 2015.
Thrust from tech innovation
The constant evolution of new systems and machinery is a hallmark of Komatsu worldwide. For a few years now, three percent of revenue is invested in Research and Development.
The KOMTRAX system is one of these efforts' results. In addition to a GPS tracking system, KOMTRAX equipment's sensors transmits real-time data such as equipment's hours of operation per day, changes in engine temperature, oil, and other data, which enables scheduling preventive maintenance and foreseeing possible mechanical failures, among other information.
Also, the Komatsu autonomous truck is a reality; hauling mining equipment by way of a complex plan rather than an operator.
Much of the equipment created by Komatsu, such as its hydraulic excavators, is powered by hybrid technology, using kinetic energy, stored to keep propelling to the operating machine, reducing the use of fuel, lessening an impact on the environment.
Aftermarket: strength and distinction
The ability to respond to after-sales requirements is of vital importance for the company. Komatsu supports its clients through excellent work and craftsmanship, supplying timely and effective delivery of replacement parts and providing preventive maintenance and repairs to the machinery working currently out on the market.
"Komatsu and other brands produce hi-tech equipment, but the question here is, who's able to deliver on time when equipment needs parts or service? That is our challenge," says Mr. Bennet.
EMS service centers
Komatsu Mexico is able to provide outstanding service thanks to its Electro Mechanical Shops (EMS), conveniently located in Cananea, Sonora and in Saltillo, Coahuila.
These facilities service Komatsu industrial vehicles and machinery, both for preventive maintenance and repairs. EMS specialize in supplying and installing hydraulic components, blowers, machining, mace and dowels, power generators, welding, rotating pieces, running gear and drive wheels.
Vertical integration, a key element to the supply chain
Komatsu Mexico's resources supply both machinery and its replacement parts. The latter are stocked in the company's warehouse in Tennessee, USA, from where Komatsu delivers to the Latin American markets, especially Mexico.
Hydraulic excavators are shipped from Germany, Japan and the US. The entire operation in the Americas benefits from Komatsu's warehouses in Panama, whose inventory is able to supply the entire region in the shortest possible response time (less than three weeks).
Moreover, Komatsu's resources now include Joy Global, a mining equipment manufacturer newly acquired in a transaction to be completed by mid-2017. Joy Global allows Komatsu to offer a product line that also includes underground mining.
"This network opens a great opportunity for synergy within our organization," says Mr. Bennett.
Supplier classification
The links between Komatsu and its suppliers is initiated by its stakeholders, integrating strengths. Following the certification of strategic suppliers, is the implementation of continuous improvement programs and solidifying its position as a preferred supplier.
Areas such as logistics and transportation, and support areas (information technology and public relations, for example) are subject to assessments and certifications, allowing for the opportunity of using these providers regionally.
Saltillo Training Center
The training center located in Saltillo can host 60 people. In addition to accommodation facilities, this center has simulators and equipment that can replicate actual operations of Komatsu products.
Komatsu personnel as well as client operators and technicians are trained here.
Community outreach, fertile ground
At company level, Komatsu Mexico has been given the task of establishing links within the Mexican mining sector after creating a relationship with the Mexico Mining Chamber (CAMIMEX); they also seek to establish closer ties with the industrial, energy, construction, and oil & gas sectors in order to work joint projects.
Possibilities in a country like Mexico
Komatsu Mexico predicts strong growth in the country. To keep pace, they are preparing strategies that can deliver double-digit growth. Consequently, they plan on expanding its coverage in the country beyond the eleven branches and two workshops currently operating.