Supply Chain & Operations
Kore Mining reaches Imperial Gold project milestone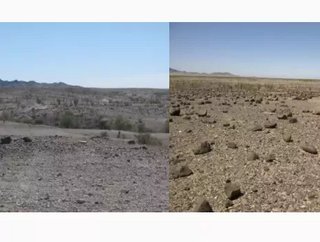 CEO Scott Trebilcock said it has spent $5 million to date on exploration and building project support
Kore Mining has reached a "major milestone" in relation to its Imperial Gold Project purchase agreement with Goldcorp USA.
Kore was required in the agreement to spend over $5 million by the fifth anniversary and it reports surpassing this requirement in mid-2021. The only remaining requirement is paying $1 million at the first gold pour.
CEO Scott Trebilcock said the $5 million spent to date has been focused on exploration and building project support. "We look forward to continuing to build upon the long history of gold mining in the Imperial region," he said.
Kore owns 100% of the Mesquite-Imperial-Picacho District which consists of over 31,000 acres of claims capturing the entire 28km trend from the operating Mesquite mine to the closed Picacho mine and including Kore's Imperial project.  
In September, Kore Mining said the ongoing exploration program is designed to further define the five named target areas and to discover new target areas on the trend.
In the district, gold is hosted in local fault structures related to a series of regional faults connecting the known District deposits. Those three district deposits (Mesquite, Imperial and Picacho) were discovered in exposed outcrops and from placer workings, and the rest of the district is covered by alluvium and has never been systematically explored using modern techniques.   
Imperial has a mineral resource estimate in it's technical report titled "Preliminary Economic Assessment – Technical Report, Imperial Gold Project, California, USA" with an effective date of April 6, 2020, revised and amended as of June 10, and filed on June 11, having the following highlights:
Robust economics: C$ 642 million NPV5%* post-tax with 52% IRR at US$1,600 per ounce gold; 
Low capital intensity project with only US$ 143 million pre-production capital cost;
146,000 ounces gold per year over 8 years for 1.2 million ounces total production; and
Technically simple project: shallow open pit, run-of-mine heap leach with existing infrastructure. 
KORE Mining is advancing the Imperial project towards development while continuing to explore across both district-scale gold assets.  Management and Board (35% ownership), along with strategic investor, Eric Sprott (26% owner), are aligned with all KORE shareholders with the goal of creating per share value.
In its ongoing efforts to generate positive environmental and social impacts from the Imperial Gold Project, the company is launching Project ACES – A Clean Environment for the Salton Sea (click here).
Last month it announced that the United States Forest Service has approved its proposed drill program at the Long Valley Gold Project in California. A Phase 1, 3,000 metre program is being planned to meet growth targets.