Supply Chain & Operations
LG Energy Solution signs with Canadian mineral suppliers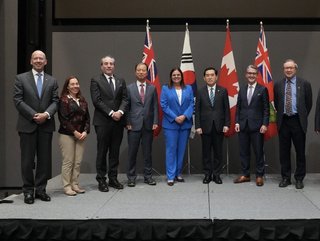 Partnership between LG Energy Solution & Electra Battery Materials Corporation & Avalon Advanced Materials reinforces firm's supply chain in North America
LG Energy Solution has announced the signing of separate partnership agreements with three major critical mineral suppliers in Canada as it looks to reinforce its lithium and cobalt supply chain in North America.
The agreements will secure lithium and cobalt from Snow Lake Resources, Electra Battery Materials Corporation, and Avalon Advanced Materials, the South Korean giant said, adding that they are in line with its mid-to-long-term strategy focusing on the North American market.
Lithium mining in North America
In a ceremony held on September 22, LGES signed a binding term sheet with Electra, under which the supplier will provide 7,000 tonnes of cobalt sulphate for three years, starting from 2023. Electra is known to be the only supplier capable of refining cobalt sulphate in North America.
LGES also signed two non-binding Memorandums of Understanding with Avalon and Snow Lake to secure a stable supply of lithium. Under the terms of the MoUs, Avalon will supply LGES with lithium hydroxide (11,000 tonnes per year) for five years initially, starting in 2025. LGES will also be provided with Snow Lake's lithium hydroxide (20,000 tonnes per year) for ten years once the production starts in 2025.
"As we have recently announced our mid- to long-term strategy to focus on North America, the fastest growing EV market, these partnerships serve as a crucial step towards securing a stable key raw material supply chain in the region," said Youngsoo Kwon, CEO of LG Energy Solution.
"By constantly investing in upstream suppliers and establishing strategic partnerships with major suppliers of critical minerals, LGES will continue to ensure the steady delivery of our top-quality products, thereby further advancing the global transition to EVs and ultimately to a sustainable future."
Mining mineral supply chain
Securing access to critical minerals for batteries has become ever more important amid the expedited transition to electric vehicles amongst global automakers. The recently passed Inflation Reduction Act (IRA), which underscores the importance of EV battery components manufactured or assembled in North America, has further stressed the significance of battery manufacturers' establishing local supply chains within North America, the statement added.
Therefore, as a global manufacturer of lithium-ion batteries, LGES has been at the forefront in securing key raw materials for EV battery production, inking multiple agreements and MoUs with various suppliers.
In North America this year, LGES signed a non-binding MoU with Compass Minerals on lithium carbonate and lithium hydroxide. The company also signed a binding term sheet with Canada's Sigma Lithium for the supply of battery-grade lithium.
Furthermore, the company has struck two off-take agreements with Australia's Liontown Resources Limited for spodumene concentrate, and with Germany's Vulcan Energy Resources for battery-grade lithium chemicals. It has also signed a non-binding MoU with SQM of Chile to investigate and develop joint investment projects of electro-mobility industry value chain.