Supply Chain & Operations
Lithium miners Galaxy and Orocobre to merge in $3bn deal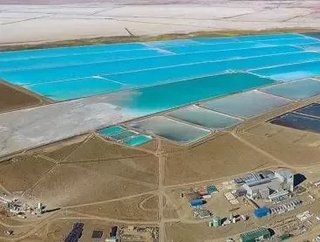 Australian lithium miners Galaxy Resources and Orocobre have agreed to a merger creating the world's fifth largest producer of lithium valued at $3.1bn
Australian lithium miners Galaxy Resources and Orocobre have a greed on a merger deal that will create the world's fifth largest producer of the vital raw material used to make batteries for electric vehicles.
A new name for the merged entity will be selected in due course representing the global reach of the new entity, which will have its head office in Buenos Aires, Argentina, a corporate headquarters on the Australian East Coast and an office in Perth.
Orocobre will offer 0.569 of its shares for every Galaxy share and will own 54.2% of the merged company, with Galaxy holding 45.8%. Orocobre was advised on the deal by UBS, while Galaxy's adviser was Standard Chartered.
Orocobre
"The logic of this merger is compelling," commented Orocobre Chairman Robert Hubbard. "Both Orocobre and Galaxy shareholders, will benefit from the diversification, growth and scale of a top five global lithium chemicals company. I take this opportunity to re-iterate the group's ongoing commitment to the principles of delivering the highest level of transparency of our environmental, social and governance performance, the foundations upon which our assets have and will continue to be developed."
Galaxy Resources
"This transaction has the potential to be a significant value- creating opportunity for Galaxy and Orocobre shareholders," added Galaxy Chairman Martin Rowley. "The Scheme provides shareholders of Galaxy with the opportunity to share in the significant benefits of being part of a larger diversified group and the synergies expected to be available to help enhance and progress our portfolio of world class assets. The merged entity's growth opportunities in both brine and hard rock position it uniquely to take advantage of expected rising EV demand for lithium."
Lithium
News of the merger comes at a time when lithium prices are soaring; analysts expect to see further rises between 30% and 100% over the next five years.
Galaxy Resources recenlty raised resources estimates for its Sal de Vida project in Argentina where it plans to produce lithium carbonate.