Supply Chain & Operations
London Metal Exchange to resume nickel trading on Wednesday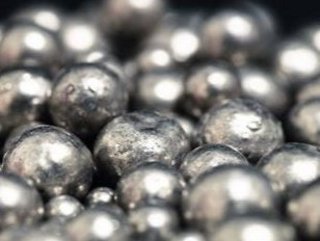 William Adams, Head of Base Metal and Battery Research at Fastmarkets, forecasts the outlook for the nickel market when trading resumes on Wednesday
The London Metal Exchange (LME) will resume trading of nickel contracts at 8am London time tomorrow (March 16) following last week's suspension due to soaring prices (click here).
William Adams, Head of Base Metal and Battery Research at Fastmarkets, the price reporting agency for global commodities, has made the following forecasts.
What to expect when Nickel trading resumes on the LME
Nickel trading is scheduled to resume on Wednesday 8am London time, but the trading platform, LME Select, will allow orders to be submitted from 7:30am, which will likely provide some liquidity for when trading gets underway. Three-month nickel prices closed on March 7 at $50,300 per tonne. When trading restarts, a trading limit will be in place. We believe this will be the first time trading limits have been applied to trading on the LME.
If the trading limit is 10% then prices would be capped around the $55,330 per tonne on the upside and $45,270 per tonne on the downside. It may take a few days before the price finds its level i.e. where the volume of buying and selling are matched.
As a guide, the April nickel contract on the Shanghai Futures Exchange was recently at 216,490 yuan per tonne, equivalent to around $30,075 per tonne without Chinese VAT.
We would not be surprised to see prices go limit down soon after opening, although there may be some initial volatility.
What next for pricing and the nickel market?
The LME has a good track record of price discovery and 99% of the time it works seamlessly, last week was a rare exception – normally we have year after year where billions of tonnes of metal are efficiently priced via LME price discovery.
Once trading resumes, we expect nickel to return to price levels around where it was trading before the short squeeze turned the market disorderly. Such a corrective return-to-normal behaviour is often the case when markets experience sudden technical spikes.
We continue to expect round numbers to provide targets – including $50,000, $40,000 and $30,000 per tonne – as well as the major moving averages broadly in the $20,000-25,000 per tonne range, and the two-year-old uptrend line that also puts trend support around $20,000 per tonne.
We would expect nickel to gravitate towards these levels over the coming sessions, restrained by the LME's newly-imposed daily limits, as it finds a new equilibrium and as confidence is rebuilt. Our price forecasts beyond the short-term technically-driven correction remain unchanged and continue to be grounded in the fundamentals, which for nickel still look strong.
Why did the LME suspend nickel trading?
In a statement, the LME said it took the decision on "orderly market grounds" following the evolving situation in Ukraine, its impact on the nickel market and the price moves in Asian hours. Prices passed $100,000 a tonne and shot up more than 250% in 48 hours. To read the LME's statement on Russian sanctions, click here.