Supply Chain & Operations
Lundin Mining makes copper-gold Saúva discovery in Brazil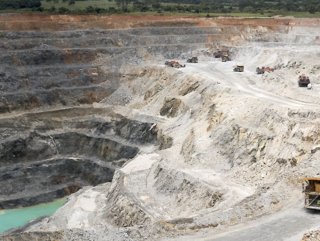 Lundin Mining confirms presence of shallow high-grade copper-gold mineralisation at Saúva discovery in Brazil following first two drill holes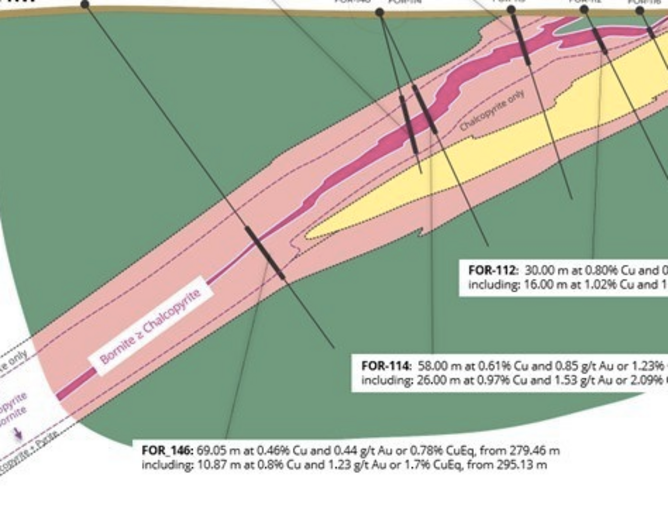 Lundin Mining Corporation has discovered a new copper-gold mineralised system called Saúva, around 15kms north of the Chapada mine, in the State of Goiás in Brazil.
Diamond drilling started at Saúva in Q3 2021 within a recently acquired exploration concession, and initial drilling was designed to test for the source of a strong soil copper anomaly (>1,000 ppm Cu) that was located along strike from the previously identified Formiga prospect.
The first two drill holes confirmed the presence of shallow high-grade copper-gold mineralisation. Further drilling was undertaken to evaluate the potential and to date 47 holes have been completed defining a mineralised area measuring approximately 750m by 650m, with assay results available for 29 holes. The mineralisation currently remains open in all directions.
There are presently three rigs drilling in the Saúva sector testing areas to the northeast and west of the discovery area. Aggressive and methodical exploration of the sector is planned for 2022 as part of the US$10mn exploration program at Chapada. Additional drill rigs and approximately 50 holes are planned to test northeast along strike to towards the Formiga sector, as well as step out in other directions.
Lundin Mining President and CEO, Peter Rockandel, said the shallow and high-grade copper-gold mineralization discovered at Saúva is a clear example of the growth optionality that stems from Lundin Mining's successful track record of aggressive near-mine and brownfields exploration at all of its operations.
"Implications that this new high-grade mineralised system may have for our ongoing expansion studies of Chapada will be evaluated as this discovery evolves during the year," he said.
Ciara Talbot, Vice President, Exploration, was very pleased with this early-stage discovery within the exploration concessions identified and acquired as part of last year's federal auction process. "This discovery supports our view that numerous opportunities exist to increase the size and quality of our Mineral Resource base at Chapada," she said.
Following the acquisition of Chapada by Lundin Mining in 2019, a Mineral Inventory Range Analysis study was undertaken to refine the exploration strategy, including the prioritization of potential mineral concession acquisitions ahead of the anticipated federal auction.
In the first half of 2021, Lundin Mining acquired 37 new exploration concessions through the auction process, covering 58,048 hectares and increasing the total land position around the Chapada mine by over 120%.
The number of the company's issued and outstanding shares recently increased by 768,800 to 735,755,954 as a a result of exercised employee stock options or the vesting of employee share units.
Lundin Mining copper and gold 2021 highlights
The most recent 2021 annual production guidance was achieved for all metals. Production of 262,884 t of copper was above the midpoint of guidance and an increase of 14% over 2020. Zinc production of 143,797 t was above the midpoint of guidance and an increase over the prior year. Gold production of 167,000 oz exceeded annual guidance.
Candelaria copper production of 151,719 t achieved guidance and gold production of 91,000 oz exceeded guidance. Fourth quarter operations were particularly strong, producing 45,573 t of copper and 26,000 oz of gold, the most since the third quarter of 2017. With focus on operational practices, the positive trend of improvement in grade discrepancy continued progressively each month in the fourth quarter and averaged approximately 4%.
Chapada copper production of 52,019 t exceeded guidance and gold production of 76,000 oz achieved the top end of annual guidance. The state of Goiás and regions around Chapada have experienced greater than typical precipitation during the rainy season in 2022, but it continues to operate safely.