Supply Chain & Operations
Lundin provides update on sinkhole at Chile's Alcaparrosa mi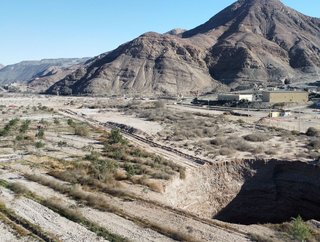 Operations at Canadian mining firm Minera Ojos del Salado have been disrupted by the emergence of a giant sinkhole, Lundin Mining Corporation reports
Lundin Mining Corporation, the Canadian base metals mining company, has said that it is continuing to investigate the cause of a sinkhole that was detected near its Minera Ojos del Salado operations near the Alcaparrosa mine in Chile on July 30, 2022.
Safety of personnel the priority in mining operations
In a statement, the company said that it is cooperating fully with Chilean regulatory authorities in relation to the incident. It also pointed out that all personnel at the operation and in the community are safe, and that the sinkhole appearance did not result in any injuries.
As a precautionary measure, development work in an area of the Alcaparrosa underground mine was halted immediately upon detection of the sinkhole, and subsequently all mining operations were suspended at the mine, the statement explained.
It added that on August 4, 2022, Chile's National Service of Geology and Mining (Sernageomin) issued a notification to maintain suspension of all mining activities in Alcaparrosa.
"Our actions in responding to this incident are guided first and foremost by the safety of personnel and community members," said Peter Rockandel, President and CEO of Lundin Mining. "We are fully committed to working cooperatively with an independent investigation by Sernageomin, in addition to conducting our own investigation, and to communicating regularly with community members, union representatives and other stakeholders to ensure they are informed of developments."
The sinkhole has not changed since detection
The statement also clarified that contrary to some media reports, the size of the sinkhole has not changed materially since detection. On 30th July, it was measured at approximately 32 metres in diameter at the surface, 48 metres in diameter at the bottom and is 64 metres deep.
It is under continuous monitoring and as of 9th August, the diameter at the surface has increased slightly to 36.5 metres, while the bottom diameter has remained stable at 48 metres. The depth has decreased to 62 metres.
Rockandel added that further information will be presented as warranted, including the outcome of investigations into the cause of the sinkhole.