Supply Chain & Operations
MC Mining seeks payment extension for Makhado project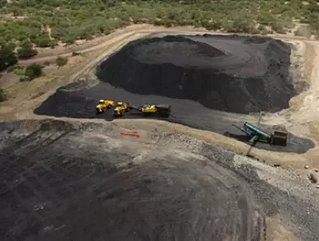 MC mining makes new request to extend payments to Industrial Development Corporation of South Africa to the end of May
Coal developer MC Mining is seeking a payment extension for the Makhado Project from Industrial Development Corporation of South Africa (IDC).
On January 14 2019, subsidiary Baobab Mining & Exploration completed the acquisition of the Lukin and Salaita properties, providing the key surface rights for the Makhado hard coking and thermal coal project.
The balance of the purchase price of R35 million (US$2.2 million) was payable by Baobab within three years of the transfer of the properties, or on the earlier of certain events occurring.
The deferred payment was due yesterday. "MC Mining is currently resolving the funding required and the vendor has agreed to extend the due date for payment to February 28," it said in a statement.
The company has agreed to pay an instalment of R6 million (US$0.4 million) by tomorrow, which is to be deducted from the deferred payment. Interest shall accrue on the unpaid deferred payment at the effective annual rate of 15.2%.
The IDC agreed to extend the repayment date for the R160 million (US$10.3 million) loan plus accrued interest to January 31.
The IDC also agreed to extend the terminal drawdown date of the additional R245 million (US$15.7 million) IDC term loan for the development of Phase 1 of Makhado, to the end of the month, subject to the IDC re-affirming its financial due diligence. 
Given the delay in finalising the Makhado Project funding, the company has now requested a further extension, to May 31, for both the repayment date of the existing R160 million plus interest and the terminal drawdown date of the additional R245 million term loan, the statement adds. The IDC is yet to respond.
The Makhado Project in the Soutpansberg Coalfield, 36km north of Makhado town on the N1 or 65km southwest of Musina and 80km southeast of Vele, Limpopo province, is CoAL's most advanced feasibility-stage project. The resource will initially be mined on an opencast basis over 16 years with the potential for further expansion underground.
South Africa already has 15 coal plants with a nominal capacity of more than 38,000MW and is the world's 12th biggest emitter of greenhouse gases. The intention to build 1,500MW of new coal capacity is contained in the government's Integrated Resource Plan.