Supply Chain & Operations
Meet the Saudi mining investment company Manara Minerals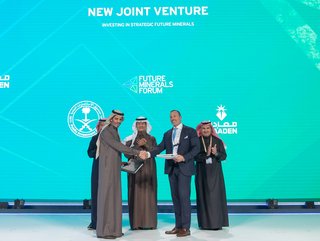 Manara Minerals was formed in January 2023
PIF and Ma'aden joint venture Manara Minerals partners with mining leader Vale to strengthen global supply chains and provide resilience
Not a day seems to go by without hearing about another company formed from the deep pockets of Saudi Arabia's Public Investment Fund (PIF).
With an estimated US$600 billion to spend, PIF has been backing new businesses from airlines to camel milk in recent months as it looks to strengthen and diversify the Saudi economy.
One of those companies is Manara Minerals – a joint effort between PIF and Saudi mining company Ma'aden, which was formed in January 2023.
They have now signed an agreement with Vale which will see Manara Minerals take an equity stake in Vale Base Metals (VBM). Vale is sharing the spoils, also agreeing the same deal with US activist and impact investment firm Engine No. 1.
This will see Manara Minerals holding a 10% equity stake and Engine No. 1 a 3% stake. This is said to represent an enterprise value of US$26 billion.
This is a strategic deal for Manara Minerals and Saudi Arabia as it looks to secure access to high-quality minerals required for the energy transition, such as nickel and copper.
Securing Saudi supply chain for strategic minerals
"This investment is an important milestone for Manara Minerals," said Robert Wilt, Executive Director of Manara Minerals and CEO of Ma'aden, who is also profiled in the current issue of Mining magazine.
"Through our investment in VBM, we are increasing the supply of strategic minerals and enabling Saudi Arabia to play a growing role in the global energy transition supply chains.

"Our proactive approach is a step further towards Saudi Vision 2030. It will support local industrial development, create jobs across the Kingdom, and strengthen the position of the mining sector as the third pillar of the economy."
Ma'aden owns 51% and PIF owns 49% of Manara Minerals.
At the forming of the new entity, Yazeed Alhumied, Deputy Governor and Head of MENA Investments at PIF, said: "PIF and Ma'aden combine extensive investment expertise with deep sector knowledge. The new company will significantly contribute to strengthening Saudi Arabia's strategic position as an important link in the global supply chain in line with PIF's strategy to further grow key industries."