Supply Chain & Operations
Mopani targets global investors after Glencore deal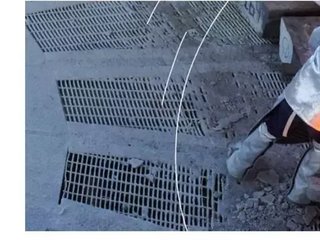 ZCCM Investment Holding has bought 90 percent of Mopani from Glencore subsidiary Carlisa Investment Corp...
Mopani Copper Mines is targeting international investors following ZCCM Investment Holding (ZCCM-IH)'s takeover of Glencore's majority stake in a $1.5 billion debt deal.
The Lusaka Times reports ZCCM-IH – which is acquiring 90 percent of Mopani from Glencore subsidiary Carlisa Investment Corp – needs approximately $300 million to complete expansion projects started by Glencore.
Completion of the sale, which is conditional on certain regulatory approvals in Zambia and on approval of ZCCM-IH shareholders and board of directors, is expected to occur within three months.
After completion, Glencore will retain offtake rights in respect of Mopani's copper production "until the Transaction Debt has been repaid in full," according to a statement.
Glencore tried to suspend operations at Mopani due to low copper prices and COVID-19 disruptions, prompting threats from the Zambian government that it could revoke the company's mining licenses.
Zambia, which will hold Presidential elections in August, has built up large debts following a borrowing spree in recent years. It defaulted on a US$42.5 million payment on a Eurobond last November. 
Zambia paid 8.5 billion kwacha ($400 million) in VAT refunds to mining companies last year but still owes them $1.6 billion, according to Zambia's Chamber of Mines President Goodwell Mateyo.
Separately, Vedanta Resources has agreed to settle all claims brought against it by Zambian villagers following pollution by a copper mine run by Konkola Copper Mines Plc (KCM), Vedanta and law firm Leigh Day said on Tuesday, according to Reuters.

The claim, centring on pollution from the Nchanga Copper Mine, was brought by more than 2,500 Zambian villagers against KCM – Zambia's biggest private employer – and its UK-based parent company Vedanta Resources, the report added.