Supply Chain & Operations
NeoMetals applies for listing on London's AIM market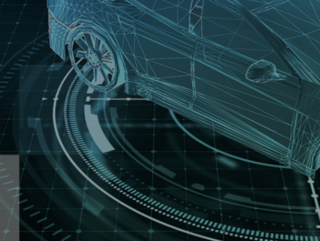 NeoMetals applies for listing on London Stock Exchange's AIM market as it targets European electric vehicle and battery recycling opportunities
Neometals has applied for a listing on London Stock Exchange's AIM market as it seeks to broaden its shareholder base ahead of making decisions on European projects in 2022.
The company, which already lists on the Australian Securities Exchange, positions itself as a 'sustainable minerals and advanced materials project developer' - particularly focusing on recycling metals for use in electric vehicles.
It is eyeing the development of core projects which will produce multiple critical materials including, but not limited to, lithium, nickel, cobalt and vanadium chemicals with a low carbon footprint.
The company and its controlled subsidiaries have 68 patents which are both pending and granted, across multiple international jurisdictions covering both current and potential geographies.
Neometals and SMS group have established Primobius, a 50:50 joint venture which is commercialising lithium-ion battery recycling process.
In December, Primobius signed an agreement to commercialise its recycling technology in North America and commercial shredding operations are due to commence in Hilchenbach Germany in the first half of this year.
Under the Vanadium Recovery Project (Scandinavia), Neometals is sole funding the evaluation of a potential 50:50 joint venture with Critical Metals to recover vanadium from processing by-products from SSAB AB, a leading Scandinavian steel maker. It is targeting an investment decision to develop a commercial scale vanadium recovery plant in 2022. Other projects include the ELi Lithium Processing Project, a JV between Neometals (70%) and Mineral Resources (30%).
Neometals also wholly owns Barrambie, which is a titanium and vanadium project, located in Western Australia. The Barrambie project contains one of the world's largest and highest-grade hard rock titanium mineral resource and a high-grade vanadium resource.
A mining permit has been granted and has been the subject of in excess of AUD$30mn in Neometals exploration and evaluation expenditure. In addition to an MoU framing a potential production joint venture with Chinese research organisation IMUMR, Neometals also has a MOU with Jiuxing Titanium Materials Co. Ltd in relation to potential offtake of concentrates generated in Australia.
Neometals currently has approximately A$120mn of cash and investments with no debt and has the balance sheet to finance this year's investment decisions..
Chris Reed, CEO of Neometals, said Neometals offers its shareholders exposure through a diversified portfolio of projects which will produce the critical materials needed by the electric vehicle and energy storage sectors.
"Through those projects we are commercialising our proprietary green processing technologies that are intended to support decarbonising those supply chains," he said. "We have an experienced team with a clear strategy ... our sustainable technologies and business models have attracted, and will continue to attract partners and generate new project opportunities."