Supply Chain & Operations
Nornickel to boost Finland output for EV battery market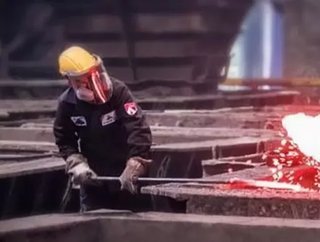 Russian metals producer Nornickel will ramp output of nickel products as it bets on expanding market for battery materials needed for electric vehicles...
Nornickel, the world's largest producer of palladium and high-grade nickel and a major producer of platinum, cobalt and copper, has announced plans to ramp up output at its state-of-the-art nickel refinery in Finland. 
Nornickel Harjavalta is mainly powered by renewable energy and is a world-class specialist in the hydrometallurgical production of high purity nickel with the most extensive nickel product portfolio in Europe
Nornickel is boosting its output of nickel products in Finland to meet rising demand from the electric vehicles industry.
Finland's state mining investment firm Finnish Minerals Group, German chemicals giant BASF and Finnish utility Fortum are among companies currently forming an EV battery cluster in Finland.
Electric Vehicles
Nornickel, one of the world's largest producers of nickel, wants to meet rising demand from those companies in coming years, its head of sales, Anton Berlin announced.
Its Harjavalta refinery will expand production of nickel sulphate solution, which is used for the manufacture of intermediate products for lithium-ion batteries, reports Reuters.
Being close to customers is vital for this product as long-distance transport eats up the bulk of its profitability, Berlin stated.
Nornickel
"We are confident that this market will be rising," Berlin said. Estimates of nickel consumption by the global electric and hybrid vehicles sector vary from 400,000 tonnes to 700,000 tonnes a year by 2025, he added.
Harjavalta currently produces 65,000 tonnes of nickel products a year, of which 10,000 tonnes comes in nickel sulphate solution.
It plans to raise production of nickel products to 75,000 tonnes by 2023 and to more than 100,000 tonnes by 2026, including at least 40,000 tonnes of nickel sulphate solution.
This solution would be enough to produce 1 million of electric vehicles, based on the current nickel per car usage.
Despite its expansion of raw materials production for the EV sector, Nornickel does not plan to move into actual EV battery production as it believes that "is a completely different business" to its own, Berlin added.
Nickel
Joni Hautojärvi, Managing Director at Nornickel Harjavalta commented: "This expansion will further strengthen Harjavalta refinery's position as one of the most sustainable producers of nickel and cobalt metals to the EV battery industry. Our unique product portfolio combined with EV battery metals recycling development enables NN Harjavalta to be the leading European supplier of the critical metals to the growing battery sector in Europe".
Nickel output at NN Harjavalta during the first phase of the expansion will increase from the current 65 ktpa to 75 ktpa in 2023 and during the second phase to over 100 ktpa by early 2026.
The factory meets the most stringent EU sustainability requirements and recycles over 90% of its waste delivering to the market products with one of the lowest carbon footprint in the industry.
NN Harjavalta produces nickel in cathodes, briquettes, crystallized salts and solution, cobalt in crystallized sulphate and in solution. The production process is based on sulphuric acid leaching of nickel semi-products, a modern, high-tech approach that enables over 98% extraction rate and is a perfect fit for the production of battery grade nickel and cobalt.
NN Harjavalta monitors its environmental footprint rigorously, and has been an active participant in the studies of the Finnish Forest Research Institute (Metla) for several decades.
Nornickel is a member of the European Battery Alliance and Responsible Sourcing Blockchain Network.