Supply Chain & Operations
Piedmont Lithium launches partnership with Sayona Mining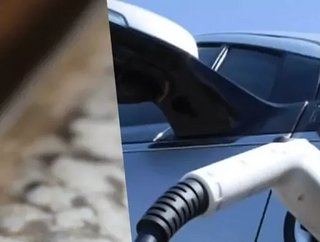 Tie up will see North Carolina-based miner purchase equity stakes in Sayona and its 100 percent owned Quebec subsidiary...
Piedmont Lithium has entered into agreements to establish a strategic partnership with Sayona Mining Limited, through the purchase of equity stakes in Sayona and its 100 percent owned Quebec subsidiary, Sayona Quebec, as well as a binding supply agreement for at least 50 percent of Sayona Quebec's planned spodumene concentrate production.
In a statement, Piedmont Lithium said it will acquire an initial 9.9 percent equity investment in Sayona for approximately $3.1 million and two unsecured convertible notes for approximately $3.9 million that upon conversion will result in Piedmont acquiring an additional 10.0 percent equity interest in Sayona.
Furthermore, Piedmont will appoint one director to Sayona's Board of Directors, while it will also purchase a 25 percent stake in Sayona Quebec for approximately $5 million in cash.
Sayona Quebec owns the DFS-level Authier lithium project, the highly prospective Tansim lithium project, and is pursuing a bid to acquire the assets of the Quebec-based North American Lithium company.
Piedmont and Sayona Quebec have also entered into a binding spodumene concentrate ("SC6") supply agreement ("Supply Agreement") pursuant to which Sayona Quebec will supply to Piedmont the greater of 60,000 t/y or 50 percent of Sayona Quebec's SC6 production at market prices on a life-of-mine basis. Project Investment is expected to close in February.
"Piedmont's partnership with Sayona will provide multiple benefits. Sayona has high quality asset in a favourable location, and the investments are being made at an attractive valuation. The investments are additive to Piedmont from a resources and reserves perspective, and the spodumene supply agreement will offset our Testa commitments in the near term and position us for longer term growth in lithium hydroxide production. Furthermore, Sayona's pursuit of the brownfield assets of NAL offers a unique regional consolidation opportunity," said Keith D Philip, president and CEO of Piedmont Lithium.
"Quebec is poised to become an important lithium hydroxide production centre given its abundant mineral resources, low-cost sustainable hydro-electric power, proximity to major US and European electric vehicle markets, and pro­ electrification stance of provincial leaders."
Sayona's assets are favourably located in the Val-d'Or region of central Quebec, home to major mining concerns and proximate to first-class infrastructure. Sayona's core Authier project is well-advanced, with reserves declared and DFS complete, the nearby Tansim project offers strong exploration potential, and the regional consolidation opportunities including NAL are growing.
"This is a very exciting step for Piedmont. We look forward to supporting Sayona's team as they drive day-to-day activities in Quebec, while Piedmont's team focuses on its core interests in North Carolina. 2021 will be an important year for our Piedmont Lithium Project, as we plan to expand our mineral resources, finalize permitting, execute additional lithium offtake agreements, complete an integrated definitive feasibility study, and secure strategic project financing. We are fortunate to have a strong balance sheet to comfortably fund the Sayona investments without compromising our aggressive plans in North Carolina," he said.