Supply Chain & Operations
Pipeline leak cuts Antofagasta's copper production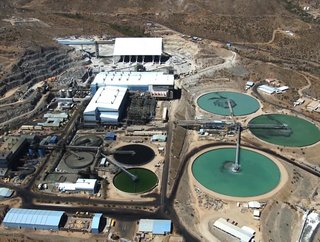 Antofagasta's copper volumes fell by 23,000 tonnes following a pipeline leak at Los Pelambres, reducing first half copper production to 268,600 tonnes
Antofagasta's group copper production fell 6.5% in Q2 to 129,800 tonnes following a concentrate pipeline incident at Los Pelambres.
The incident shaved volumes by around 23,000 tonnes, although the pipeline resumed operation on June 26, and 12,000 tonnes of copper in concentrates stockpiled at a plant will be moved to port by October.
First half copper production fell 25.7% to 268,600 tonnes, at a net cash cost of $1.82/lb, as a resulf of a drought and pipeline closure, with quarterly group production falling 7.8% to 35,400oz.
Molybdenum production totalled 2,000 tonnes, the same as the previous quarter. For the year to date, production was 4,000 tonnes, 31% lower than in the same period last year due to lower throughput and grades at Los Pelambres.
CEO Iván Arriagada said reduced production levels and higher costs compared to last year reflect the expected impact of the drought and the temporary closure of the concentrate pipeline at Los Pelambres in June, as well as lower grades at Centinela Concentrates.
"Looking to the second half of the year, we expect production to increase quarter-on-quarter as throughput recovers at Los Pelambres with increased water availability, grades improve at Centinela Concentrates and as the copper in concentrates, stockpiled at Los Pelambres' concentrator plant, is moved to the port," he said.
"The significant decline in the copper price since the beginning of June has reinforced our commitment to control costs, particularly during this period of higher input prices and general inflation.Following the pipeline incident at Los Pelambres, and the continued uncertainty about water availability, full year copper production is now expected to be 640–660,000 tonnes.
"The impact of this and the high current levels of inflation are partially offset by the weakening of the Chilean peso and we now estimate full year net cash cost guidance at $1.65/lb," he said.
An expansion project at Los Pelambres is largely complete (82%) as at the end of the quarter and a review is underway to ensure enhanced safety conditions are incorporated into pipeline operations ahead of a replacement, which is currently being permitted and is expected to be completed in 2025.
From April this year all mining operations have been operating solely using renewable energy significantly reducing the company's Scope 2 emissions.