Supply Chain & Operations
Pure Gold Mining financing to fund Red Lake ramp up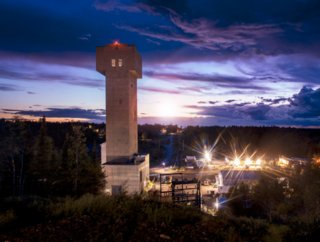 Pure Gold Mining announces C$25m equity financing and plans for AngloGold Ashanti to raise stake to 19.9%
Pure Gold Mining has secured C$25mn equity financing which will fund the ramp up of Red Lake in Ontario and announced its largest shareholder AngloGold Ashanti plans to increase its ownership to 19.9%.

AngloGold Ashanti currently holds 65,653,870 common shares in PureGold which represents a 14.9% interest.

Troy Fierro, President & CEO of PureGold, said: "We are delighted to announce this financing with the support of our largest shareholder, AngloGold Ashanti. We value the global operational expertise AngloGold Ashanti brings and look forward to working collaboratively with their technical team to continue to unlock the full potential of the PureGold Mine."
The company intends to use the net proceeds raised from the transactions, which are expected to close on February 15, to complete the ramp up of operations to design capacity at its 100%-owned PureGold Mine in Red Lake, Ontario and for general corporate purposes.
In connection with the AngloGold Subscription, PureGold and AngloGold Ashanti will enter into a shareholder rights agreement providing AngloGold Ashanti with certain rights, standard anti-dilution and equity participation rights as well as certain rights to PureGold's technical and scientific data.
The transactions are subject to receipt of regulatory approvals, the approval of the TSX Venture Exchange and, for the AngloGold Subscription, the approval of the South African Reserve Bank.

Pure Gold Mining's recently expanded definition drilling program continues to provide a stream of precise geological information which supports optimised final stope designs and, ultimately, enhances its high-grade scheduling flexibility to drive operational excellence from the ground up, added Fierro.

"These drill results also highlight the fantastic opportunities for increased head grades and resource expansion that we see in many of the mining areas currently under development for production in the next 6-12 months. As we continue to execute our plan to bring the PureGold Mine toward its full potential, definition drilling provides the critical information needed for precise planning while also highlighting opportunities for potential resource expansion and growth."
Administrative staff are working remotely where possible and on-site staff reduced to essential workers only, to mitigate the impact of COVID-19. "During this time, production is expected to continue albeit at a slightly reduced rate. While the ultimate impact on monthly or quarterly production, if any, is not yet known, the company expects to make up any production shortfall shortly after returning to full production," it states.