Supply Chain & Operations
Rio Tinto building training center for Australia's Yolungu people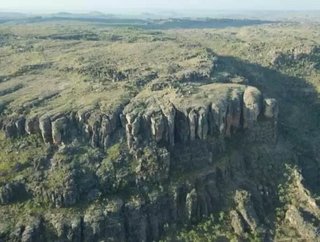 Rio Tinto recently began construction to a mining training center in Australias Northern Territory region of Arnhem Land. The new establishment is bein...
Rio Tinto recently began construction to a mining training center in Australia's Northern Territory region of Arnhem Land.
The new establishment is being created to provide training for the indigenous inhabitants of the area, known as the Yolngu. It is a large step toward establishing a bauxite mining operation that will be overseen by the Gumatj Corporation at Dhupuma Plateau.
The $2.4 million project is at a site near the new Garma Cultural Knowledge Center in the area of Gulkula. The first training sessions are expected to begin in March 2016.
• Related content: [PHOTOS] The Super Pit: Australia's largest open pit mine
"Our aim is to create a sustainable, Indigenous-owned business that will deliver long-term economic benefits for the Yolngu people," said Gumatj deputy chairman Djawa Yunupingu. "This training centre will help Yolngu develop the skills to work in mines across the Northern Territory, through on-the-job training within Gumatj mining operations.
"It will be available to Aboriginal people throughout the Northern Territory who wish to learn skills in the mining industry. With the support of Rio Tinto, we are making considerable progress toward this mining operation."
The center is expected to have the capacity to train up to 24 people at a time, and will include sessions in mine rehabilitations, administration and catering. In addition, it will also offer literacy and numeracy sessions.
• Related content: An inside look at the largest Cat dealer network in Australia
Rio Tinto president and CEO Bauxite and Alumina Phillip Strachan said, "We're proud to support this important initiative, which is being driven by the local Yolngu community.
"Learning about the business of mining can help further empower Indigenous people in their dealings with mining companies into the future."
Dr. Howard Smith, an industrial scientist and former manager of mining projects at the Northern Land Council, believes the bond the area's indigenous inhabitants have with the land makes them the ideal type of people to become mine workers.
"They know where to go, where not to go, which plants need to be here, which animals need to be there, and they can construct the mine according to their needs," he said.
Stay connected! Follow us on Twitter and like us on Facebook