Supply Chain & Operations
Rio Tinto ends force majeure at Richards Bay Minerals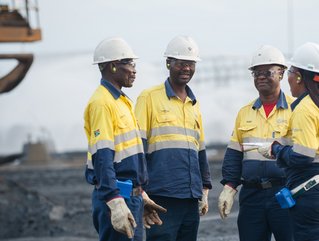 Mining giant Rio Tinto announced force majeure on June 30 last year following a deterioration in the security situation at the South Africa mine
Mining giant Rio Tinto has ended force majeure on customer contracts at Richards Bay Minerals (RBM) in South Africa.
Force majeure commenced on June 30 last year following a deterioration in the security situation around the mine.
Rio Tinto chief executive Minerals Sinead Kaufman said: "This marks an important moment in RBM's recovery since the halt in operations last year. We must all remain vigilant and continue to strengthen our partnership with government and community stakeholders.
"I would also like to acknowledge the hard work of our people to ensure that RBM can continue to deliver for its customers, communities and shareholders."
Rio Tinto restarted operations at RBM in August, following a stabilisation of the security situation.
RBM specialises in heavy mineral sands extraction and refining and is South Africa's largest mineral sands producer.
RBM mines the vast mineral rich sands of the northern KwaZulu-Natal province and produces predominantly ilmenite, rutile and zircon – materials used in everything from paint to smartphones to sunscreen.
RBM is a joint venture between Rio Tinto (74%) and Blue Horizon – a consortium of investors and our Host Communities Mbonambi, Sokhulu, Mkhwanazi and Dube – which owns 24%. The remaining shares are held in an employee trust.
RBM has been a major contributor to the communities of KwaZulu-Natal for more than 40 years.
Last week Rio Tinto made a non-binding proposal to the Turquoise Hill Board to acquire the approximately 49% of the issued and outstanding shares of Turquoise Hill that it does not currently own (click here).
Under the terms of the proposed transaction, Turquoise Hill minority shareholders would receive C$34 in cash per Turquoise Hill share, representing a premium of 32% to Turquoise Hill's last closing share price on the Toronto Stock Exchange. This proposal would value the Turquoise Hill minority share capital at approximately US$2.7bn.