Supply Chain & Operations
Rio Tinto makes $400mn financing in Turquoise Hill Resources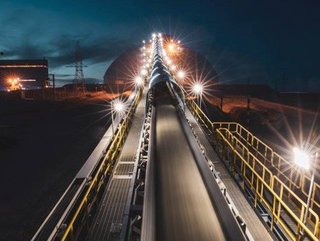 Rio Tinto's debt financing package designed to provide liquidity of up to $400mn in "short-term early advances" in Turquoise Hill Resources
Rio Tinto has agreed to amend the previously agreed funding plan with Turquoise Hill Resources (TRQ) in order to provide liquidity of up to $400mn in short-term early advances.
The Special Committee of TRQ evaluates Rio Tinto's C$34 per share all-cash proposal to acquire the approximately 49% of the issued and outstanding shares of TRQ that Rio Tinto does not currently own.
Subject to the satisfaction of certain minimum liquidity and other conditions, the early advances will be available at any time up to their maturity on December 31, and enable TRQ to fund the ongoing development of the Oyu Tolgoi Underground Project in Mongolia.
The deadline in the previously agreed funding plan for Turquoise Hill to conduct an initial equity offering of at least $650mn has also been extended from the end of August to the end of 2022.#

Rio Tinto currently beneficially owns 102,196,643 common shares of Turquoise Hill, representing approximately 51% of the issued and outstanding common shares of Turquoise Hill.

The mining giant also has anti-dilution rights that permit it to acquire additional securities of Turquoise Hill so as to maintain its proportionate equity interest in Turquoise Hill from time to time.
In March Rio Tinto made a full ownership offer for Turquoise Hill in a bid to break the impasse with the Oyu Tolgoi project (click here), which is one of the largest gold and copper deposits globally (pictured).
The all-cash proposal to buy the remaining 49% stake represents an investment of US$2.7bn, and would increase its overall interest in Oyu Tolgoi to 66%, with the balance held by Mongolia.
It was previously announced Turquoise Hill minority shareholders would receive C$34 in cash per Turquoise Hill share, representing a premium of 32% to Turquoise Hill's last closing share price on the Toronto Stock Exchange.
Since the restart of the underground project in 2016, the project has not yet generated enough operating cash flow to cover the costs of the underground development.

In the quest to significantly decarbonise mining operations, eight technology innovators' submissions have been selected to progress beyond the Charge On Innovation Challenge.

The global challenge, launched by Rio Tinto, BHP and Vale, among other leading companies, seeks to accelerate commercialisation of effective solutions for charging large electric haul trucks while simultaneously demonstrating there is an emerging market for these solutions in mining.