Supply Chain & Operations
Rio Tinto posts annual profit of US$21.4bn in 2021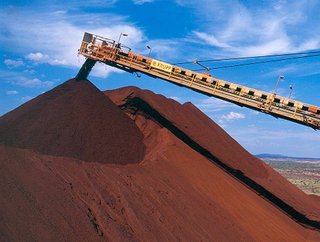 Mining giant Rio Tinto posts US$21.4bn annual profit after tax as it capitalised on strong commodity prices and the global recovery
Rio Tinto today announced annual profit after tax of US$21.4bn in 2021 and its highest total dividend of 1,040 cents per share.
Chief Executive Jakob Stausholm said it was able to benefit from significant price strength for major commodities and recovery of the global economy, driven by industrial production.
Copper earnings shot up 90%, iron ore rose 46% to an average US$143.8 a tonne (up from US$98.9 a tonne in 2020) and aluminium earnings more than doubled.
"Our people have continued to safely run our world-class assets and are working hard to improve our operational performance, despite challenging operating conditions from prolonged COVID-19 disruptions," he said.
"With the launch of our new strategy, we have set a new direction for Rio Tinto to thrive in a decarbonising world. We have a portfolio that is well positioned, and are targeting disciplined investment in commodities that will see strong demand in the coming decades.

"Our agenda is an ambitious, multi-year journey which we are determined to deliver and we have already taken the first steps, with underground operations under way following the Oyu Tolgoi agreement and a binding agreement to acquire the Rincon lithium project in Argentina."
"Our actions will ensure we continue to deliver attractive returns to shareholders, invest in sustaining and growing our portfolio, and make a broader contribution to society, particularly in relation to the drive to net-zero carbon emissions."

The mining giant has set a new target to reduce Scope 1 and 2 carbon emissions by 50% by 2030, and aiming for a 15% reduction to 2025.
The strong results follow an explosive report which found bullying and sexism are 'systemic across Rio Tinto's worksites'.

The eight-month study, involving 10,303 workers covering online, audio and written submissions, found almost half of workers experienced bullying (click here).