Supply Chain & Operations
Rio Tinto supports vaccine roll out for the mining workforce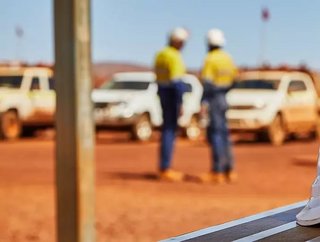 Simon Trott of Rio Tinto discusses efforts to assist the Western Australian government in the roll out of vaccinations across the mining workforce
The Covid-19 vaccination process is still underway in Australia. So far the country is still experiencing around 16,000 new cases each day, despite over 50% of its population receiving the coronavirus jab. To accelerate the process in the mining industry, Rio Tinto has set up a vaccination hub to enable workers flying in and out of Perth Airport to receive their vaccinations. 
The company has been working with Western Australia's Department of health to put the new vaccination hub into action, operating at two of the airport's terminals to provide accessibility to those working in the resources sector—regardless of who they work for in the industry. Rio has also made it clear that all members of staff in its Western Australian workforce require vaccinations.
'We encourage workers in our sector to take advantage of the Perth Airport clinics, which are open to all FIFO workers. We know how critically important it is to boost vaccination rates in WA and are pleased to be able to welcome workers to the clinic', says Simon Trott, Chief Executive Iron Ore at Rio Tinto. 
In September, Rio developed vaccinations clinics in Tom Price and Paraburdoo—both in Western Australia, which take bookings based on the flight times to and from the airport between 10 am and 8 pm on weekdays, leaving minimal space for walk-ins. The company continues to work with its local government to open further clinics in Pannawonica, Cape Lambert and Dampier to support the vaccination roll out. 
'Following the WA Government's announcement that vaccination will be mandatory for FIFO and other workers in WA's resources sector, it's important that workers in the sector book an appointment as soon as possible, and the Perth Airport clinic makes the process easy', says Trott. 
'Rio Tinto is proud to work with the WA Government to deliver these clinics and will continue to assist with boosting vaccination rates across WA'.

For the latest mining insights, check out the latest issue of Mining Global Magazine.