Supply Chain & Operations
Sandvik Acquires New Facility for Sustainable Operations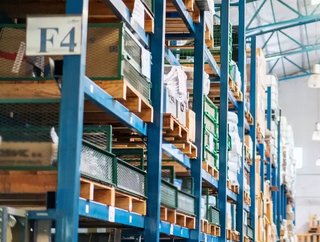 Sandvik Mining discusses new facility, which provides the premises and tools for efficient operations as it plans to hit a sustainability milestone by 2030
Sandvik Mining and Rock Solutions, a company that provides mining solutions, announced its plans to provide a more efficient service to its Australian clients. Its purpose-built warehouse and workshop will be based at the Roe Highway Logistics Park, in Perth, Western Australia.
The aim of the company's move is to improve logistics services for its clients by allowing extra space for a higher capacity. The warehouse will span 10,500 square metres internally, with an additional 3,500 square metres of outdoor storage available, which is undercover for operating in all weathers.
The company recently gained accreditation as an Australian Trusted Trader, and Niels Reuvers, Sandvik Logistics Operations Manager in Asia and the Pacific (APAC), explains the increased potential capacity will go a long way towards meeting the requirements of its trustworthy status. "We are aiming to streamline our operations through just-in-time delivery, faster in-bound processing and a higher level of dispatch accuracy due to warehouse automation [...]In addition, we are introducing new battery technology for the site and our materials handling system to make better use of the solar power we will be generating," says Reuvers.
How Did Sandvik Choose the Site?
There were a few factors, beyond efficiency, that persuaded the company to make this transfer to a new facility at Roe Highway Logistics Park. All of which support the company's sustainability goals for 2030. The new facility provides easier access to major roads, a shorter distance to travel to Perth Airport and to be closer to Sandvik's customers. The site will also incorporate best practice water management, energy efficient lighting, natural ventilation, and will be set up to harvest rainwater. 
According to Kate Bills, Sustainable Business, Marketing & Communications Manager at Sandvik in APAC, the purpose-built warehouse will provide a lot of scope for the company to meet its sustainability targets. "We're aiming to halve our C02 footprint by 2030, so the new warehouse incorporates state-of-the-art design elements to help us achieve this such as solar panels, green concrete and the use of low carbon building materials."
"For Sandvik, as an engineering company with a strong base in research and development, sustainability is a major business opportunity," Bills continues. "When we develop more efficient, safer, and more environmentally sound solutions, we take an important step alongside our customers and suppliers towards a more sustainable future."