Supply Chain & Operations
Silver Mines mineral resources at Bowdens Silver Project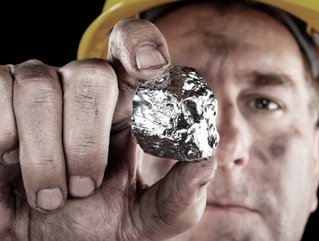 Silver Mines has found 42.9m ounces of silver at Bowdens Silver Project. This is a major step in advancing the globally significant silver deposit
Silver Mines, the Australian mining company, has announced a significant additional mineral resource to the existing mineral resource and ore reserve at its Bowdens Silver Project, which is located in central New South Wales, approximately 26km east of Mudgee.
Silver mining deposits in Australia
Totalling 42.9m ounces silver equivalent, the discovery is a major step in advancing the globally significant silver deposit, the company said in a statement. The Underground Mineral Resource Estimate is the result of diamond drilling of 34.924 metres completed by the company during 2020/21 and 2021/22, in addition to drilling completed prior to this by Silver Mines, Kingsgate Consolidated and Silver Standard Australia, the statement continued.
The estimate lies directly under the company's Bowdens Silver Open Cut Mineral Resource, which is the equivalent of 275m ounces silver, and is one of the largest undeveloped silver deposits in the world and the largest in Australia and is still growing.
Currently in the final development approvals stage, the open cut project also includes 97m ounces silver equivalent ore reserve. Of these underground resources, 56% of tonnes are in the higher confidence measured and indicated categories, the company said.
It added that the estimate was undertaken using Ordinary Kriging. Estimates were generated for silver, zinc, lead, gold and other elements, along with dry bulk density. Detailed statistical and geostatistical investigations were completed on the estimation data set, and a four-pass dynamic search strategy was employed, it continued.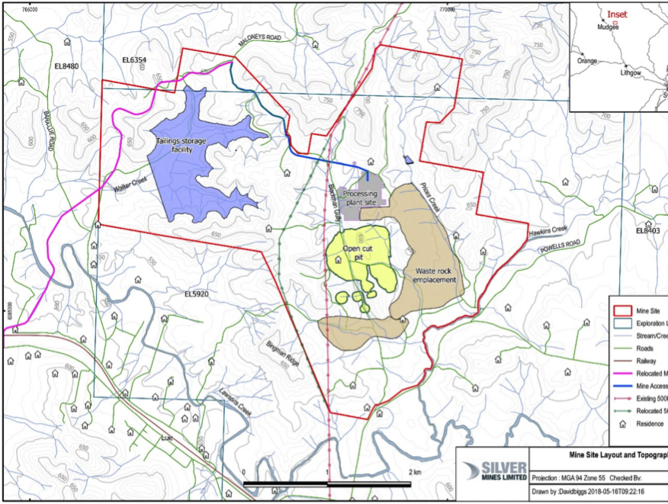 Silver mine development
Furthermore, Silver Mines said it has outstanding prospects for future mine development across approximately 2,000 sq km of 100% held titles at its 100% owned Bowdens Silver Project.
Silver Mines Limited Managing Director, Anthony McClure commented:
"Since the discovery of the three zones directly under the planned open pit, the drill-out has been hugely successful. The potential for a contiguous underground operation, in addition to the planned open pit operation, has firmed significantly as we further prove this large mineral system. We will now move to the completion of the underground mining scoping study."
In addition, McClure said that it was very encouraging to now see a higher tenor of gold in the system as the project moves towards the south and east.
Gold has been estimated within the Bundarra Zone, which represents the highest temperature component of the Bowdens System, where gold is associated with zinc, lead and minor copper. There also exists untested potential for gold over 600 metres of strike from the Bundarra Zone to near surface at Bowdens South, the company said. Drilling is currently being completed through this area as part of optimisation work, it added.