Supply Chain & Operations
SilverCrest Metals reports first pour at Las Chispas mine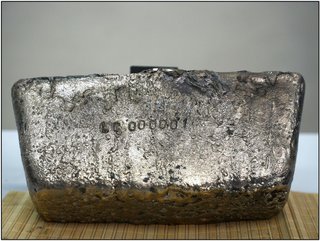 SilverCrest Metals records 9,200oz of silver and 100oz of gold in first pour at Las Chispas mine in Mexico
SilverCrest Metals has reported first silver and gold pour at its Las Chispas mine in Sonora, Mexico.
The first precious metal pour was completed on June 30, and consisted of 312kg of dore with approximately 9,200oz of silver and 100oz of gold.
CEO N. Eric Fier said it marked another significant milestone in progressing towards commercial production in Q4.
COO Pierre Beaudoin was pleased with the initial trajectory of the plant commissioning.
"While it is still early days in the plant ramp-up, we are encouraged by some of the operating indicators," he said.
"Underground mining rates and our knowledge of the deposit continue to increase."
Key data, plant performance and an updated technical report, including resources, reserves, mine plan, revised costs and economics, are expected to be released in H1, 2023.
Underground mining rates have increased during the quarter with production from stoping and in-vein development in a number of veins. Mining is active using two mining methods.
As outlined in the company's Feasibility Study, the processing plant is expected to utilise low-grade historic stockpiles through the ramp-up, reducing the reliance on underground mine production at the start of the operation.
SilverCrest targets 1,250 tonnes per day at Las Chispas mine
Overall, the plant commissioning is tracking in-line with SilverCrest's objective to reach nameplate capacity of 1,250 tonnes per day.
The plant, which started late May, milled an estimated 12,700 tonnes of low-grade ore during June. Metallurgical recoveries are expected to reach Feasibility Study parameters in 2023 and results observed to date are tracking toward these objectives.
During Q1, Las Chispas expenditures recorded under mineral property, plant and equipment totaled $21.4mn (inclusive of unpaid accrued expenditures), of which $1.2mn was for plant and equipment purchases, $6.1mn for construction in progress costs, and $14.1mn for mineral property costs.

To the end of Q1, it committed $114.6mn (83.2%) of the $137.7mn Feasibility Study capital cost estimate and incurred $108mn.

Of the remaining capital budget to be incurred in Q2 ($29.7mn), 22% ($6.3mn) is related to the Ausenco fixed price EPC contract for process plant construction and 27% ($8mn) is unused contingency.

SilverCrest completed 2km of underground development in the quarter, for a total of 19.5km of underground development since 2019.

The company expects to provide further updates on the commissioning and ramp-up of operations in Q3.