Supply Chain & Operations
Six speakers at the Annual Africa Down Under conference 2017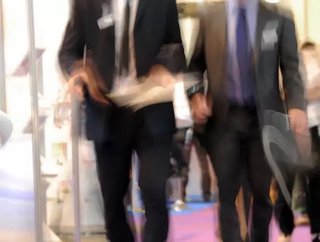 This week, its the 15th annual Africa Down Under conference, taking place as we speak in Perth, Western Australia. The idea? To raise awareness of Aust...
This week, its the 15th annual Africa Down Under conference, taking place as we speak in Perth, Western Australia.
The idea? To raise awareness of Australia's interests in African Mining and energy. Since its inception, the event has grown into the largest African mining-focused event outside of Africa.
Africa Down Under is an opportunity for the leading mining players from all over the world to meet up, discuss and shine the spotlight of the incredible mineral potential in the African mining space.
Here, Mining Global takes a look at some of the biggest speakers presenting at this year's event:
Hon. Dan Kazungu, Kenyan Minister of Mines,
Honourable Dan Kazungu was appointed by President Uhuru Kenyatta as Kenya's second Cabinet Secretary for Mining on the 18th of December 2015. He was mandated with strengthening of the Kenyan mining sector by delivering a predictable legal framework, ensuring transparency in the sector and to achieving equitable sharing of the country's mineral benefits between the National Government, County Governments and communities.
"As a country, we believe strongly that to create a robust investment environment, relationships are extremely key and not about short-term gains." – Read an exclusive interview with Kazungu in the latest issue of Mining Global Magazine, as we take a look at the Kenyan mining sector.
Harry Anagnostaras-Adams, Executive Chairman, Kefi Minerals PLC
Harry Anagnostaras-Adams was founder or co-founder of Citicorp Capital Investors Australia, investment company Pilatus Capital, Australian Gold Council, EMED Mining, KEFI Minerals and Cyprus-based Semarang Enterprises. He has overseen a number of start-ups in those and their related organisations, principally through the roles of Chairman, Deputy Chairman or Managing Director.
"The Arabiun-Nubian shield – including Ethiopia and Saudi Arabia – will go through a transformation over the next few decades to become one of the world's major mining and metal production regions," says Adams – read our special feature on Kefi Minerals in Mining Global Magazine September 2017.
Tim Carstens, CEO, Base Resources
An experienced mining executive, with a career spanning more than 20 years in senior resources-sector roles both in Australia and overseas. He has been Managing Director of Base Resources Limited since the Company's inception in May 2008. During this time, it has acquired, designed, funded, developed and successfully operationalized the US$310 million Kwale Mineral Sands Project, Kenya's first large scale mining project.
"It's absolutely vital that we play our part, we are guests in the community and must obtain a social licence to ensure a harmonious and mutually beneficial operating environment," says Joe Schwarz, General Manager, Base Resources – read our special report on Base Resources.
Doug Horak, Interim Chief Executive Officer, Australia Africa Minerals and Energy Group (AAMEG)
an African-Australian, originally from Johannesburg, who for the past 10 years has called Perth home. He brings strong strategy and marketing experience to his current role with AAMEG, combined with a deep passion for the bi-lateral trade development between Australia and Africa. His involvement with the Australia Africa Business Council and subsequent role with Deloitte in their Australia Africa Services Group has allowed him to continue to build strong relationships across industries, multiple levels of government, associations and agency's.  The Australia-Africa Minerals and Energy Group's focus on Advocacy, Insights and Connections resonate deeply with his passion for development of Australia-Africa relations.
John Borshoff, Managing Director/CEO, Deep Yellow Ltd
 An experienced mining executive and geologist with more than 30 years' of uranium industry experience. In 1993, following the withdrawal of German uranium miner Uranerz from Australia, he founded Paladin Energy Ltd. He built the company from a junior explorer into a multi-mine uranium producer with a global asset base and valuation of more than US$5 billion at its peak.
He is recognised as a global uranium industry expert and took over at the helm of Deep Yellow in October 2016. He has a Bachelor of Science (Geology) from UWA and is a Fellow of both the Australian Institute of Company Directors and the AusIMM.
John Welborn, Managing Director and CEO, Resolute Mining Ltd
John Welborn is an experienced senior executive in the resources industry. A former International Rugby Union player, Mr. Welborn was previously the Head of Specialised Lending in Western Australia for Investec Bank. As a Director and Chief Executive, he has been responsible for driving growth in resource companies including Prairie Mining Ltd, Papillion Resources Ltd, and Equatorial Resources Ltd. Joining Resolute in July 2015, Mr Welborn is a champion for responsible and sustainable mining development in West and Central Africa and was named by MiningMx as one of the 100 Most Influential People in Africa's Mining Industry.
Be sure to keep an eye out on an upcoming issue of Mining Global Magazine for exclusive interviews with Doug Horak, John Borshoff and John Welborn!