Supply Chain & Operations
South Africa mining resilient despite COVID-19 challenges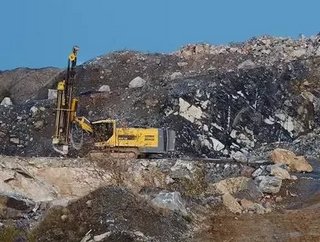 Stronger commodity prices and a weaker rand has a bullish impact on the key sector, according to PwC report...
South Africa's mining companies remained resilient and performed on all fronts, according to a PwC report, highlighting the bullish impact of stronger commodity prices and a weaker rand on the key sector.
Platinum basket prices increased, and investors turned to gold as a safe investment amid concerns about the COVID-19 pandemic and global trade tensions. In 2020, total market capitalisation increased to £59.5 billion from £39.1 billion. This marked a £20.4 billion (52%) year-on-year increase from 2019, largely attributable to the growth in market capitalisation of companies within the gold and PGM sectors. Gold and PGM accounted for 80 percent of the market capitalisation of the companies analysed this year and continue to dominate the sector.
"South Africa's mining sector continues to be a meaningful contributor to the economy and has weathered the COVID-19 pandemic in many respects – showing good profitability and retaining strong balance sheets," says Andries Rossouw, PwC Africa Energy Utilities & Resources Leader. "The long-term future is unknown, however, as there is little consensus on how the pandemic will impact the mining industry. The pandemic highlighted the absolute need to build back better and mining will play a key role in that recovery."
The total revenue generated by the South African mining industry for the year ending 30 June 2020 grew by 4 percent. This was mainly driven by PGMs, gold and iron ore, which saw increases in revenue for the 12-month period. PGM generated the largest portion of revenue (28 percent), demonstrating a 56 percent increase from the previous year, overtaking coal for the first time since 2010. Gold mining companies had an increase of 35 percent in revenue. Revenue for the 'other mining' segments increased by seven percent.
However, production decreased by 8 percent year-on-year, with a 44 percent decrease in production noted in April 2020 because of the pandemic – the most significant of which was due to reductions in gold, diamonds and PGM outputs. Production levels increased in May 2020 following the easing of lockdown restrictions.
The report highlights four key Environmental, Social and Governance (ESG) focus areas that companies need to focus on if they want to build back better and ensure a just transition to a new economy and enhance their social license to operate:
These are: 
1. Supply chain resilience
2. Measuring impact
3. Climate-related risks
4. Resource efficiency
"Our analysis shows that while mining companies are often at the forefront of ESG efforts, they are weak on their reporting when it comes to setting targets and measuring themselves. The COVID-19 pandemic called for a renewed focus from government and business to better peoples' lives and support local communities. As such, this shows a need for ESG to be considered in its entirety," says Luyanda Mngadi, PwC Assurance Partner and SA Mine 2020 Project Leader.
The pandemic highlighted the absolute need to 'build back better'. Mining will play a key role in that recovery. It is therefore unfortunate that despite the increased profitability, capital expenditure only increased marginally. 
"Whilst a cautious approach is understandable, impediments to investment need to be removed. Liberalisation of the energy market to ensure reliable and cost competitive electricity is essential for mining and potential beneficiation opportunities," the report states.
"Progress in the regulatory environment should continue with a need to streamline processes and improve transparency for existing and potential investors. The mining tax environment should be considered as a whole, with an opportunity to incentivise exploration expenditure. Enabling infrastructure, supporting supply chain and mine- to- market logistics would provide immediate recovery benefits and enhance long- term sustainability," it concludes, but stresses that investment can only be attracted if the SA mining industry can be cost competitive with its global peers.