Supply Chain & Operations
SSR Mining sells Pitarrilla project to Endeavour Silver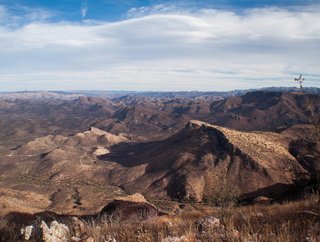 SSR Mining received $35mn in cash, $35mn in shares of Endeavour Silver, and a 1.25% net smelter return royalty on the Pitarrilla property
SSR Mining has closed the sale of the Pitarrilla project in Durango, Mexico to Endeavour Silver Corp.
SSR Mining received $35mn in cash, $35mn in shares of Endeavour Silver, and a 1.25% net smelter return royalty on the Pitarrilla property.
Pitarrilla is a silver, lead, and zinc project, comprising a large open pit which will mainly recover oxidised ores in the early years of production and predominantly sulfide ores from the deeper parts of the deposit.

Measured and Indicated Mineral Resources of 496.5mn ounces of silver at an average grade of 97 g/t and 28.8mn ounces of silver at a grade of 165 g/t at Pitarrilla Underground.

Inferred Mineral Resources of 21.2 million ounces of silver at an average grade of 77.4 g/t and 5.5 million ounces of silver at a grade of 138.1 g/t at Pitarrilla Underground. Mineral Resources are as at December 31, 2020.

SSR Mining is a leading, free cash flow focused gold company with four producing assets located in the USA, Türkiye, Canada, and Argentina, combined with a global pipeline of high-quality development and exploration assets.
In Q1 it delivered gold equivalent production of 173,675 ounces at AISC of $1,093/oz, positioning the company well against full year guidance.

In 2021, the four operating assets produced approximately 794,000geo.

Endeavour reported Q2 production of 1,359,207 silver ounces (oz) and 9,289 gold oz, for silver equivalent production of 2.1mn oz, primarily driven by increased silver production at the Guanacevi mine in northern Mexico.

Production continues to outpace the 2022 production guidance of 6.7-7.6mn silver equivalent ounces, totaling 4.1mn AgEq oz for the six months ending June 30.

"Amid ongoing turmoil in the markets due to supply constraints, continued inflation concerns, and uncertainty from the raising of interest rates from historical lows, we had another solid quarter of production," said CEO Dan Dickson.

"Despite the current macro trends, the company and precious metals outlook remains optimistic. Given our positive view for short-term precious metal prices, we are comfortable holding back bullion inventory over the quarter for future sale."
First half production results exceeded plan, so it is well positioned to exceed guidance for the year.

"The exceptional ore grades at Guanacevi have put us in this position," he said.

"While it's has been gratifying to see grades reach new highs, we expect grades to align with or be slightly above plan for the second half of the year."