Supply Chain & Operations
Teck Resources profits up 247% thanks to copper boom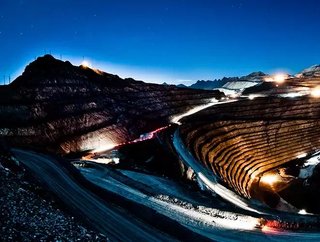 With copper prices poised to break the $10,000 a tonne barrier, Teck Resources reports record profits in Q1
Teck Resources, Canada's largest diversified miner, has seen its Q1 profits ramp thanks to the spike in copper prices to record highs driven by global net zero pledges and Covid vaccine rollouts.
Copper
"Strong first quarter operational performance, in line with plan, and higher commodity prices contributed to a very solid start to 2021," said Don Lindsay, President and CEO. "We achieved major milestones for our priority projects, including surpassing the half-way point at our flagship QB2 copper growth project and moving into the commissioning phase of our Neptune steelmaking coal terminal upgrade. We remain absolutely focused on implementing the necessary protocols to mitigate transmission of Covid-19 and protect the health and safety of our people and local communities."
Q1 Highlights
Adjusted profit attributable to shareholders1

 

of $326mn or $0.61 per share in Q1 2021, an increase of 247% compared to the same period last year.
Adjusted EBITDA1

 

of $967mn in Q1 2021, an increase of 59% compared to the same period last year.
Overall QB2 project progress surpassed the half-way point in April.
Our Neptune port upgrade is now in the commissioning phase and ramp-up will continue as planned. To date 18 vessels have been loaded using the new outbound system.
Our operations continue to be resilient despite ongoing challenges associated with Covid-19, with production in line with plan across our business units and sales meeting our Q1 2021 guidance.
Our copper business unit had a strong Q1 2021 with an increase in gross profit before depreciation and amortization1 of 76% compared to the same period last year, supported by an average realized copper price of $3.92 per pound and copper production of 71,700 tonnes, in line with plan.
Sales of steelmaking coal were 6.2 million tonnes in Q1 2021, with approximately 2 million tonnes sold to Chinese customers based on CFR China prices, which were significantly higher than FOB Australia prices.
Teck Coal Limited has resolved

 

Fisheries Act

 

charges in connection with discharges of selenium and calcite from our steelmaking coal operations in the Elk Valley of British Columbia in 2012.
The Elkview Saturated Rock Fill (SRF) was successfully commissioned in Q1 2021, on schedule and below budget. The SRF is now treating and reducing selenium and nitrate and improving water quality in the receiving environment.
Liquidity of $6.3bn as at April 27, 2021.