Supply Chain & Operations
Tesla powers into lithium mining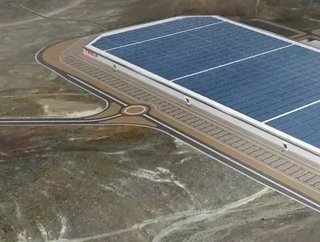 EV maker targets US nickel and lithium resources but production plans and new battery can't halt tumbling share price...
Tesla's 'Battery Day' may have been designed as a platform to promote its under-bonnet capabilities but the occasion was dominated by news of a llithium-oriented mining strategy which will power the electric vehicle maker into the next automotive era.
While the new '4680' cell is the latest launch in its ongoing battery cost-cutting journey, offering six times the power of its predecessors, it was production plans for nickel and lithium, announced on a 10,000-acre site in Nevada, which attracted all the headlines. 
Tesla will build its own cathode facility in the US, leveraging "all resources that exist for nickel and lithium" and reducing miles travelled by all materials that end up in the cathode by 80 percent, according to Drew Baglino, Senior Vice President of Powertrain and Energy Engineering at Tesla. 
Tesla, which aims to reach 100 GWh of inhouse lithium-ion battery cell production capacity by 2022 and 3000 GWh by 2030, broke ground on the Gigafactory in June 2014 outside Sparks, Nevada (pictured), which will be powered by renewable sources.
For all the upbeat sentiments - Elon Musk also said he wants to cut the cost of entry-level EVs to $25,000 within three years - Tesla's share price has been sharply in reverse with investors wiping $23.5 billion off the company's share price, which dropped 10.3 percent and closed at $380.86 (down more than $50 billion since Monday). 
Commentators reacted cautiously to the production plans, citing issues over permit processes, water access and unproven methodologies. Morgan Stanley said lithium stocks were likely "to react negatively".
However the electric car industry will dominate demand for lithium in the next decade. A Cornish mining firm, Roche-based British Lithium Limited (BLL), was awarded £500,000 last month to research and develop hard rock lithium extraction, which could eventually attract electric car battery gigafactories to the UK.