Supply Chain & Operations
Top 10 global sustainable brands in the mining industry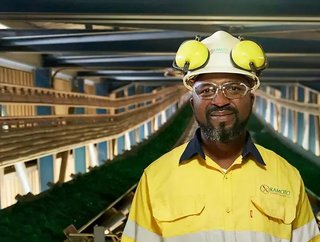 Mining Global looks at ten global brands that are leading innovative developments and making lasting changes for a more sustainable mining industry
Sustainability is high on the agenda for the global players in the mining industry. But with many areas to address, innovative decisions are required to provide a lasting impact on the environment, health of the workforce, and the efficiency and productivity of mining operations. The mining industry supplies many organisations that are coming up with innovative solutions to climate change, but this list looks at how mining corporations are taking charge of their emissions and consumption, as well as some of the innovators that are enabling these changes.
Komatsu—the Japanese equipment provider, is continuously developing its offerings for the mining industry in the forms of an all-electric underground haulier, loading equipment and various forms of power for its long-distance haulage trucks. The company is also investing in further initiatives to promote sustainability, in regards to environmental leadership and increasing profitability and productivity for its customers. The company is actively developing solutions to improve upon current environmental factors with a long-term emissions reduction high on its agenda.
Through strategic partnerships, KGHM—producer of copper, silver and other natural metals—has implemented changes to reduce its carbon-intensity across its operations. The Polish company has built relationships with various organisations, resulting in more sustainable access to raw materials, and even signing deals to introduce nuclear reactors as means of producing clean, renewable, and more affordable means of energy generation. The company could potentially hold access to the largest nuclear installation, of its types, in the mining industry.
8 - Kamoa Copper
Kamoa Copper is powered by clean, renewable hydro-generated electricity, and is projected to be among the world's lowest greenhouse gas emitters per unit of metal produced. 
In addition to the recently completed refurbishment of the Mwadingusha hydropower station (78 MW), Kamoa Copper's sister company, Ivanhoe Mines Energy DRC, recently extended the existing financing agreement with DRC's national electricity company, La Société Nationale d'Electricité (SNEL), to refurbish turbine 5 at the Inga II hydropower complex. Turbine 5 will produce 162 MW of renewable hydropower, raising Kamoa Copper's total renewable energy availability to 240MW. 
Kamoa Copper, based in the Democratic Republic of Congo, is a joint venture between Ivanhoe Mines, Zijin Mining Group, Crystal River Global, and the Government of the DRC. 
7 - Exxaro
Exxaro—a South African resources company, is a black-empowered company that carries out its own sustainability agenda. Through its subsidiary company, Cennergi, it is in the process of developing a 70MW solar project in Lephalale to supply renewable energy to coal mining operations run by Exxaro Coal. As a company in a country that is a high producer of carbon emissions, the company is certainly achieving a lot in terms of decarbonising across its functions.
6 - Frey New Energy
Frey New Energy is a manufacturer of lithium-ion batteries with sustainable priorities. The company is committed to making sure that its batteries are utilised in the underground mining sector, without fault, for at least three consecutive years. With sustainability high on the agenda for many mining organisations, knowing that Frey is committed to the high-quality and longevity of its batteries will surely put the manufacturer at the forefront of their electrification strategies.
5 - Caterpillar
Working alongside industry leaders like Rio Tinto and BHP, Caterpillar is responsible for driving the adoption of zero-emission mining vehicle developments and the adoption of new autonomous mining technologies. Caterpillar machines are made to last and the company takes pride in demonstrating the value of this to its customers, as well as developing low-emissions machines, leveraging its diverse range of electric power solutions and protecting mining personnel with state-of-the-art mining technologies.
4 - Rio Tinto
Rio Tinto is committed to influencing long-lasting change within the industry and going beyond the legal requirements to support communities surrounding its operations. The group has taken major steps towards adopting renewable energy solutions, including a large-scale solar development at its site in Queensland, Australia, equivalent to removing 3,750 cars from the road. A recent Memorandum of Understanding with Caterpillar Inc. will also provide the company with zero-emissions haulage for its mining projects. 
3 - BHP
BHP is involved in the production of a vital resource for sustainable food growth, Potash. It is responsible for the exploration of 9,600 square kilometres of land for the Jansen Potash Project in Saskatchewan, Canada. While its profits increased, positive contributions continue to roll out with a strong focus on people and their occupational safety, as well as its total community investment and emissions in scopes one and two.
2 - Anglo American 
Anglo American is responsible for the mining of precious materials in various locations around the world, including diamonds, copper, platinum group metals, iron ore, nickel and manganese. The global mining enterprise is making moves towards decarbonisation with the implementation of hydrogen fuelling stations in Chile, trialling and implementation of marine biofuel for vessels travelling between Singapore and South Africa, and adopting smart mining technologies to protect its employees. And then there are the figures. 
Anglo American reduced its greenhouse gas emissions by 34% last year and intends on taking this further with another 22% reduction. The need to reduce water withdrawal has also been noticed, along with mitigating environmental incidents and energy consumption.
1 - Glencore 
With an estimated worth of US$43bn, Glencore is a prominent force in the mining industry and its commitments to sustainability are certainly to scale. The company has received great coverage for its contributions, in particular, its investment of £2.6bn (US$3.54bn) in the Britishvolt gigafactory this year, resulting in a long-term partnership that will sustain the demand for cobalt in the battery production. 
Glencore is also working on some innovative ideas to reduce its dependence on other resources. The company is currently working on a smelter method that utilises seawater, in an effort to reduce the level of water withdrawn from conventional pipelines. Steps have also been taken to reduce emissions year-on-year, as occupational health is of utmost priority to the organisation.
"I am proud of the rapid response we have put in place at Glencore, to adapt our business and protect and support our people and communities." - Tony Hayward,  Chairm
To read the November issue of Mining Global Magazine, click here.