Supply Chain & Operations
Vale invests $6 million in Boston Metal to support new tech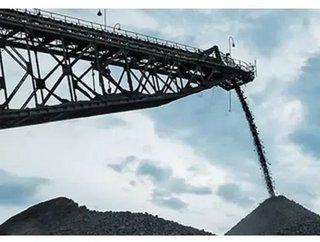 Vale invests US$6 million and acquires a minority stake in Boston Electrometallurgical Company (Boston Metal) to support steel decarbonization tech...
Vale has bought a US$6 million minority stake in Boston Electrometallurgical Company (Boston Metal) to promote the development of a technology focused on steel decarbonization.
It follows Vale and Energy Impact Partners joining Boston Metal's Series B fundraising, following a $50M close announced in January, in which BHP and Bill Gates-founded Breakthrough Energy Ventures were also investors, according to Bloomberg.
Boston Metal has a diverse shareholder base which includes venture capital funds, mining companies and private investors.
Founded in 2012 by professors from the Massachusetts Institute of Technology (Professor Antoine Allanore, Dr. Jim Yurko and Donald R. Sadoway), its objective is to develop an innovative technology called Molten Oxide Electrolysis (MOE), which reduces metal oxides such as iron ore with the use of electricity. 
This MOE process will enable the reduction of iron ore for the production of steel with zero CO2 emissions. It produces metal with no carbon, no blast furnaces and no emissions, except oxygen. 
The investment in Boston Metal is in line with Vale's 'New Pact with Society' strategic pillar. The company is committed to leading the transition to net-zero carbon mining and fostering a portfolio of high-quality products and innovative technologies.
Vale recently signed a settlement deal to pay 37.7 billion reais ($7 billion) to the state of Minas Gerais, following the collapse of a dam two years ago that devastated the city of Brumadinho and killed more than 270 people, according to reports.
Deloitte notes that the industry is at an important juncture and needs to "rebuild trust". Mining holds the key to a lower carbon future through many of the minerals it mines, yet the industry is capital starved. 
"It has the potential to create widespread meaningful employment, yet it's often not the first choice for talent. And while mining companies have played a significant role though the COVID-19 crisis by flying in personal protective equipment (PPE), leveraging their healthcare infrastructure, and keeping workers safe, many governments continue to look towards the industry for additional taxes and royalty payments," it notes.