Supply Chain & Operations
Weekly roundup: Top mining stories, photos and videos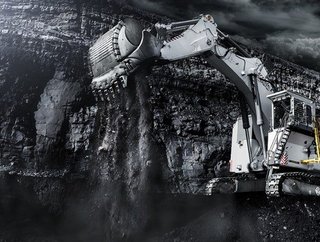 Is social media importan...
Is social media important for mining companies?
The short answer is yes.
Social media has become the quintessential networking tool for people, businesses and organizations alike. It has the power to connect brands to their consumers, inform audiences on current topics and trends, and engage audiences to interact and discuss opinions. Whether we like it, use it, or just don't understand it, social media can be useful for everyone—even mining companies.
[VIDEO] 4 ways mining simulators enhance preparation of miners
There are massive benefits to utilizing mining simulators for personnel training. This approach holds immense value for mining companies looking to enhance preparation of miners because it offers a quick and cost-effective way to significantly improve the skills and productivity of equipment operators.
[INFOGRAPHIC] Mining in South Africa
South Africa is one of the top mining regions in the world. Famous for its abundance of profitable mineral resources such as gold, diamonds, coal and platinum, the country is estimated to have the world's fifth-largest mining sector in terms of GDP value.
Higher demand drives US mining equipment market forward through 2019
A report by Research and Markets forecasts the mining equipment market in the United States to grow at a compound annual growth rate (CAGR) of 8.27 percent over the period 2015-2019.
Whitehaven Coal orders Caterpillar EL3000 Longwall Shearer
Press release--Whitehaven Coal's Narrabri North mine set new production records last year and subsequently ordered a second Cat® EL3000 Longwall Shearer and a second Cat BSLPF6 Stage Loader for delivery in August this year. The mine, located in the Gunnedah Basin of New South Wales, Australia, set a weekly production record of 257,000 tons in June and a new quarterly production record in the final quarter of the year. 
Newmont Mining agrees to sell Waihi gold mine in New Zealand
Colorado-based Newmont Mining Corporation has signed a non-binding letter of intent to sell its Waihi gold mining operation in New Zealand to Oceana Gold Corporation for $101 million. Terms of the sale also include a $5 million contingent payment as well as a one percent net smelter royalty on a recent discovery north of Waihi's current operation.
Report: Rio Tinto ready to talk M&A deals
The world's second largest mining company is getting back in the saddle again.
Rio Tinto indicated at a recent analyst meeting that it is ready to consider mergers and acquisitions again, said a Morgan Stanley report, but only if it can secure the right asset at the correct valuation and win investor support. With the mining sector hovering at the bottom of the cycle, the time could be now for Rio to pull the trigger.
Caterpillar China manufactures first complete longwall armored face conveyor
Caterpillar (Langfang) Mining Equipment Co. has announced the completion of its first full armored face conveyor (AFC) system for longwall mining. The achievement is a "milestone in the facility's evolution as a key mining equipment manufacturing plant for Caterpillar and the region", which had previously only manufactured line pans for AFC systems. 
[Photos] Portraits of coal miners
The New York Times recently published an article examining Europe's declining coal sector with haunting imagery from French photographer Pierre Gonnord. The portrait-style images tell a story of the harsh physical and mental conditions of coal mining, and the toll it takes on a person. 
[VIDEO] 5 Ways Atlas Copco Continues to Grow
For the last 142 years,  Atlas Copco has built a solid reputation for being a world-class provider of sustainable productivity solutions in the mining, construction and manufacturing industries. The company attributes its success to five strategic pillars: presence, innovation, service, operational excellence and people.