Supply Chain & Operations
Yamana Gold posts record Q4 but annual earnings down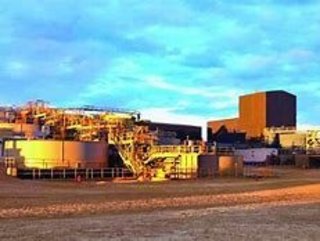 Yamana Gold records strong Q4 performances at El Peñón, Cerro Moro and Jacobina but Canadian metal producer's figures offset by drop in annual net earnings
Yamana Gold posted a record Q4 production of 281,388GEO, significantly ahead of the 270,000GEO guidance, which fuelled Q4 net earnings to US$109.7m.
The robust last quarter performance tipped annual production for the Canadian-based precious metals producer over 1m to 1,011,180GEO. The full year GEO record comprised 884,793 ounces of gold and 9,169,289 ounces of silver. The results generated an all-time quarterly record of US$238.2mn in cash flows and strong free cash flow before dividends and debt repayments of US$119.6mn.
Three mines recorded their strongest quarters. El Peñón recorded GEO production of 67,901 exceeding plan, including gold production of 55,282 ounces, and 976,996 ounces of silver, and Cerro Moro (pictured) produced 58,078GEO comprising 30,028 ounces of gold and 2,165,785 ounces of silver.
Jacobina posted record quarterly gold production too of 48,228 ounces (186,206 oz for the year), while Minera Florida reported gold production of 18,247 ounces during Q4 and 84,768 ounces for the year, and Canadian Malartic produced 88,933 ounces in the quarter, and 357,392 ounces of gold annually.
However, net earnings for the year weighed in at US$147.5m, down from US$203.6m in 2020.
While the company is guiding for growth to 1.06mnGEO by 2024, its 'sustainable production platform' will increase to over 1.2 mnGEO with the Wasamac project in the Abitibi-Témiscamingue region.
It has decided to advance the bulk sample permitting process and expects to obtain the required approvals in Q1 2023, believing it has the mineral inventory to support a production platform of 200,000 ounces per year over a mine life of at least 15 years.
The current Odyssey mine plan currently only includes half of the 2.4mn ounces of indicated resources and 13.2mn ounces of inferred resources on a 100% basis. The first development jumbo drill is scheduled to be delivered in February and first underground ore from Odyssey South is on track to be processed through the existing Canadian Malartic plant early 2023.
Yamana Gold is guiding for 2022E cash costs and AISC of $725/GEO and $1,080/GEO, respectively, which are expected to trend lower due to favourable shifts in production mix going forward.
As at December 31, 2021, the company reports mineral reserves of 13.7mn ounces of gold, 111mn ounces of silver and 6.7bn pounds of copper, relatively unchanged from 2020.