AVEVA & Schneider Electric plan push for sustainable mining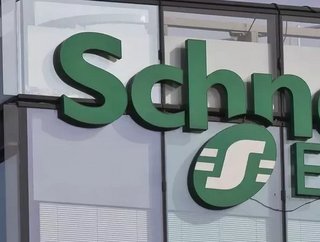 AVEVA and Schneider Electric plan to collaborate in developing sustainability initiatives targeted towards making the mining industry go greener
Engineering software leader AVEVA has combined technological forces with Schneider Electric to accelerate industrial sustainability within the mining sector. The partners announced a shared focus on improving energy efficiency, yield improvement, low greenhouse emission technology adoption, and new green processes as their first step towards supporting greener mining initiatives. 
In a statement, the companies explained: "A thriving and healthy mining and metals sector is crucial for the global economy and to support the innovation of new technologies and materials needed for climate change reduction, environment protection, and the circular economy."
The move comes following the technological giants recently sponsoring an IDC Technology Spotlight: "Transitioning to Sustainable Mining, Minerals and Metals Practices", which drew attention to the three main market pressures pushing the importance of sustainability within the mining and metals sector:
The need to improve brand equity

The need to reduce the risk of an adverse event

The need to ensure compliance with current and future regulations
"Technology has a critical role to play in supporting mining companies," says Ben Kirkwood, senior research manager for IDC Energy Insights WW Mining. "IDC's global analysis of the revenue growth and profitability of industrial companies shows that those with a committed and ongoing sustainability-based strategy combined with a long-term, funded, digital transformation agenda considerably outperform their competitors."
Sustainable mining move hopes to kickstart support
It is hoped that by combining AVEVA's digital mining transformation initiatives with Schneider Electric's automation systems and energy management solutions, the companies will provide future customers with the ability to reshape current mining operations into more sustainable, flexible ventures. 
Both companies hold a track record for possessing a keen focus on sustainability. AVEVA became the 47th company in the FTSE 100 to join the United Nation's 'Race to Zero' campaign, which encourages businesses, cities, and investors to aim for zero carbon emissions by 2050. Similarly, Schneider Electric has been named Corporate Knights' most sustainable company worldwide. The latest move from the digitally dynamic eco-friendly duo is thought to be imperative to inspiring more companies to show support for improving the sustainability of the mining sector. 
Tech giants to help digitalise the mining sector
"Digitalisation is a critical evolution for the resources industry, and Schneider Electric and AVEVA are uniquely qualified to help," says the Vice-president of North America, Mining and Minerals at Schneider Electric. "We are experts at marshalling the power of connected systems and human insight to bring operational performance to its highest level.
"Together, we have won the trust of the world's leading companies with thousands of implementations onsite and in the cloud. Today our joint customers can benefit from our shared customer-centric innovation culture, unmatched R&D capabilities, and extensive sector-specific expertise."
While the benefits of digital transformations within the mining industry are clear, the transition to more sustainable infrastructure and enhanced optimisation has been subdued due to data inadequacies and legacy infrastructure. However, hopes are pinned on the exciting new pairing of AVEVA and Schneider Electric to pave the way forward as the mining sector inches closer to a greener future.