BHP continues decarbonisation with energy supply agreements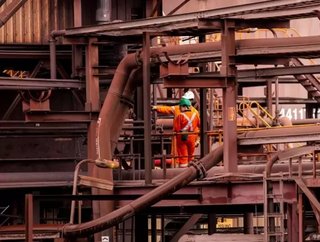 BHP has made many supply agreements for its operations in Australia and Chile, with the next agreement expected to halve emissions at the Olympic Dam
As one of the world's most significant deposits of copper, gold, and uranium, the Olympic Dam was acquired by BHP in 2005 and now has around 700km of underground roads and tunnels for mining, making use of automated haulage systems to move resources around the site to its various functions. But all this requires a lot of energy and with the company's current sustainability targets set, it's time for BHP to acquire more renewable source energy for the site. 
By 2025, BHP expects it will make agreements for renewable energy supply to bring down the overall carbon footprint of its operations, by eliminating emissions from 50% of its electricity. The company will turn to Iberdrola—an energy utility company driving innovation in various renewable energy sources—to supply renewable energy sources, including electricity from its Port Augusta Renewable Energy Park in Southern Australia—expected to be one the largest solar-wind hybrid plant in the country—once it becomes operational in July 2022. 
Asset President of BHP's Olympic Dam, Jennifer Purdie is confident in the company's approach to renewable energy sourcing. 'These arrangements will support an exciting new renewable energy project which will contribute to South Australia's renewable energy ambitions', says Purdie. 'Olympic Dam's copper has an important role to play to support global decarbonisation and the energy transition as an essential product in electric vehicles and renewable infrastructure. Reducing emissions from our operations will further enhance our position as a sustainable copper producer'.
Ross Rolfe, Chief Executive Officer and Managing Director of Iberdrola Australia, also commented. 'We are delighted to be partnering with BHP, helping them meet their decarbonisation and sustainability objectives. We worked very closely with BHP to design these bespoke renewable energy supply arrangements. Olympic Dam is to be the primary customer for the Port Augusta Renewable Energy Park, a demonstration of their commitment to local procurement and sustainable economic development'.
BHP has previously entered renewable energy agreements for its operations in Western Australia—to take effect this year, Queensland in 2020 and Chile in 2019. The latest energy arrangement is set to take place in mid-2022 and will go a long way to reducing BHP's greenhouse gas emissions in Scopes 1 and 2 by 30% across its operational assets. 

For more mining insights, check out the latest issue of Mining Global Magazine.