BHP partners with HBIS to reduce emissions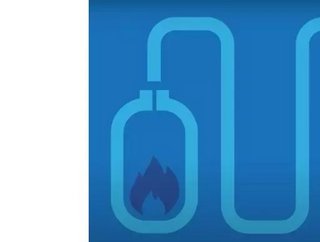 BHP has signed a MoU with HBIS to help mitigate emissions in the steel industry...
BHP's Memorandum of Understanding (MoU) with China's HBIS Group Co., Ltd (HBIS), one of the world's largest steelmakers and a major customer of BHP's iron ore, has been set up to invest $15mn over the next three years to in a joint study that will examine greenhouse gas emissions reduction technologies and pathways to their success.
The collaboration will focus on three priority areas: hydrogen-based direct reduction technology, the recycling and reuse of steelmaking slag, and the role of iron ore lump utilisation to help reduce emissions from ironmaking and steelmaking.
The partnership will support both company's climate change goals and support the steel industry's push towards achieving China's carbon neutral target for 2060.
BHP's Chief Commercial Officer, Vandita Pant, commented: "We view decarbonisation of the steel industry as a complex puzzle that requires multiple technological solutions across the value chain over different time horizons. 
"By forming this third low-carbon steelmaking partnership with HBIS Group, we are focusing on additional components, such as the role our products play in hydrogen-based steel production, that complement our other partnerships and support for endeavours in emissions reduction and capture from the traditional blast furnace route."
BHP Chief Executive Officer, Mike Henry, added: "BHP has a long and trusted relationship with HBIS Group, and we are pleased to establish this strategic partnership to explore new ways to reduce emissions from steelmaking. 
"Global decarbonisation will require collaboration and collective effort, and our work with partners such as HBIS Group will build on our own actions and help reduce emissions right through the value chain."
Chairman of the World Steel Association, Party Secretary and Chairman of HBIS Group, Yu Yong, pledged: "The signing of the MOU fully demonstrates the two companies' commitment to creating a green and low-carbon future across the value chain and a shared sense of responsibility to address climate change together, with a common vision to 'contributing to a community of a shared future for mankind'. This partnership ushers in a new chapter for the two companies to deepen our strategic cooperation and to achieve collaborative development."