DeepGreen launches deep sea exploration vessel with Maersk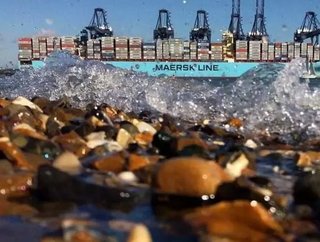 A historic ocean expedition was launched this week, designed to explore new and cleaner ways of supplying essential metals to the power electric vehicle...
A historic ocean expedition was launched this week, designed to explore new and cleaner ways of supplying essential metals to the power electric vehicles and renewable energy markets.
Launched from San Diego earlier this week, a subsidiary of DeepGreen (Nauru Ocean Research Inc), will carry out extensive scientific and resource surveys to further a mission to responsibly produce the world's future metal supply from the deep-ocean floor.
The first of five offshore campaigns that are part of a strategic alliance with Maersk Supply Service, one of the world's largest shipping groups, the surveys will be conducted within a 75,000-square kilometre contract area of the Eastern Pacific's abyssal plain, granted to NORI by the United Nations' International Seabed Authority (ISA).
"This voyage is a continuation of the work required in preparation of an Environmental Impact Statement that NORI aims to submit to the ISA, a necessary step to move the Exploration license to exploitation license, which will enable NORI to bring these essential metals for our future to the surface where they will be treated onshore using DeepGreen's patented processing technology, which aims to produce zero waste," said Gerard Barron, CEO of DeepGreen. "We believe these future metals can be produced responsibly, protecting ocean health, while avoiding the deforestation, pollution and child labour that too often are part of traditional mining."
DeepGreen and NORI are developing technology that will allow the responsible production of polymetallic nodules, which lay on the ocean surface, and contain metals in growing demand and critical to global social and economic growth.
 
Related stories:
New Zealand seabed mining moves closer with EPA approval
Rare earth elements discovered in Exclusive Economic Zone of the Cook Islands deep seabed
0,000 leagues under the sea: Deep sea mining and the world of tomorrow
Polymetallic nodules will be collected and brought to the surface and then processed for metals such as cobalt, nickel, copper and manganese.
"Our philosophy is to take a precautionary approach — to avoid as much environmental impact as possible. Throughout this study, we will be inclusive, communicative and transparent with the scientific and broader community to ensure that we are uncovering and addressing concerns, said Greg Stone, Oceanographer and DeepGreen Board Member. "Never before in history has so much pre-thought gone into an industry that doesn't yet exist. I am proud to be part of that."
"We are pleased to see that our specialized assets are being utilized in a unique and whole new market area. Although deep sea mineral recovery is in an early stage and production is a few years away, it is a promising business area with the potential for significant future growth and links into Maersk Supply Service overall strategy about diversifying its business into new markets," says CEO of Maersk Supply Service, Steen S. Karstensen.