Global gold mine production set to grow at a healthy rate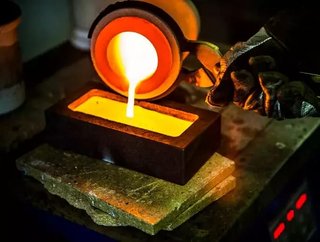 Global gold mine production will grow at a healthy rate over the coming years, according to the latest analysis from Fitch Solutions. The report found s...
Global gold mine production will grow at a healthy rate over the coming years, according to the latest analysis from Fitch Solutions. The report found slightly higher prices and stronger company financial positions will encourage greater mine investment.
Global gold mine output growth will continue to pick up over the coming quarters, supported by elevated prices and solid project pipelines in key countries. Fitch forecast global gold production to increase from 106 million ounces in 2019 to 115 million ounces by 2023, averaging 2.4% annual growth. 
This would represent acceleration from the average annual growth of just 1.3% over 2016-2018. Fitch expect gold prices to grind very gradually higher over the coming years, averaging $1,300 per ounce in 2019 and $1,450 per ounce by 2022. 
Related stories:
Global iron ore production set for modest growth
Global focus:
China
Fitch has forecast China's gold production to remain roughly stagnant during 2019-2028, with an average annual growth rate of 0.2%. This represents a notable slowdown compared to average annual growth of 5.5% over the previous 10-year period. In 2017, Chinese gold output declined by 8.0% y-o-y to 14.8 million ounces due to strict environmental regulations and closures of smaller mines, and falling ore grades in general. Nonetheless, the country will remain the largest global producer of gold ore by a significant margin. 
Australia
Australia's gold sector will see modest production growth over the coming years, supported by a strong project pipeline, rising gold prices and competitive operating costs. Fitch expects the country's production to increase from 10.1 million ounces in 2018 to 13.2 million ounces by 2027, averaging 3.0% annual growth. It forecasts gold mining in Australia to be dominated by Barrick Gold, Newcrest Mining, Newmont Mining, Gold Fields and AngloGold Ashanti, which together account for approximately 70% of the country's total output. 
Russia
Russian gold production is tipped to grow strongly in 2019 as domestic demand for the precious metal is buoyed by the prospect of further Western sanctions on state banks, which will respond by increasing their reserves of gold. In the longer term, Fitch expect gold production to be supported by a healthy project pipeline. 
US
The US gold sector will register steady production growth over the coming years, on the back of improving gold prices and both greenfield and brownfield projects. It will continue to attract significant investment activity supported by the country's history of gold exploration and known precious metal deposits. Nevada in particular will remain a key location for foreign exploration and development, with Barrick committed to several large-scale projects in the state. These include the firm's flagship Goldrush project near Cortez, which offers measured and indicated resources of 10.6 million ounces, as well as the Turquoise Ridge mine near Winnemucca, in which it has a 75% stake. Newmont Mining achieved commercial production at the Long Canyon gold mine ahead of schedule and below budget in January. Barrick Gold and Newmont Mining began construction on a third mining shaft at Turquoise Ridge in Q318 (projected to increase annual production to over 500,000 ounces a year by 2023).