LKAB and Boliden to recycle mine waste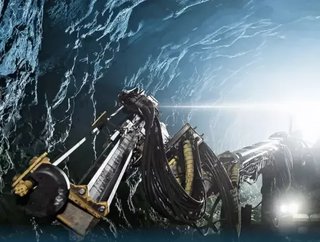 LKAB and Boliden are to explore extracting pyrite concentrate from mining waste which will be processed into fossil-free sulphuric acid
Leading Swedish mining companies LKAB and Boliden have teamed up to explore extracting pyrite concentrate from mining waste at the Boliden Aitik mine, which LKAB will subsequently process into fossil-free sulphuric acid.
The sulphuric acid will then be used in processes for extracting rare earth elements and phosphorus from LKAB's mining waste. 
Jan Moström, president and ceo, LKAB, said it is an exciting opportunity to develop another circular flow that can also remove dependence on fossil products on its way to becoming carbon-free.
"The sulphuric acid production will also generate excess heat that can be used in our industrial park, as well as fairly large volumes of iron oxide as a by-product. Collaborating in this way is smart, climate-efficient and positive for LKAB's project to extract critical minerals," he said.
More than a third of LKAB's industrial minerals business is based on upgrading waste and by-products. Circular business models increase materials efficiency and could become an attractive and increasingly important business in the future.
Extracting critical minerals such as phosphorus and rare earth elements from LKAB's existing waste streams requires significant quantities of sulphuric acid. Rather than this being produced from fossil products from oil refineries, waste streams from the Aitik mine have been identified as potential raw material.
The plan is for Boliden to establish a plant in Aitik for the production of pyrite concentrate, thereby reducing the need for deposits in Aitik. In parallel, LKAB will establish plants for producing sulphuric acid from the concentrate.
"Increased resource utilisation combined with potential profitability may mean that together our companies can provide even more value in the climate transition. If the current ideas are realised it will provide yet more proof of Northern Sweden's importance for the future," said Mikael Staffas, president and ceo, Boliden.
Subject to an environmental permit process, it is estimated that both LKAB's production of apatite concentrate in Kiruna and Malmberget as well as the industrial park for further processing into critical minerals – including the production of sulphuric acid based on pyrite from the Aitik mine – could be operational in 2027.
Using pyrite as a basis for producing sulphuric acid is a known technology, but to be able to make these large investments long-term collaboration is necessary – which the two Swedish mining companies see great opportunities in.

Volumes of pyrite concentrate are unlikely to cover the full amount that LKAB needs to produce the volume of sulphuric acid required. In the first instance LKAB will produce phosphorus and rare earth elements from the ongoing mining, but in the future could also expand production by extracting these from mining waste that has been deposited previously.
If this becomes a reality, even more sulphuric acid will be needed and additional pyrite-containing raw materials will be required, which Boliden can produce if the Laver deposit goes into production. 
In other sustainable moves, battery-powered machinery from Epiroc will be tested in conjunction with an innovation project which LKAB is running with ABB, Combitech, Epiroc and Sandvik, aimed at setting a new world standard for sustainable mining (click here).
Last week Rio Tinto partnered with RESOLVE, a Washington-based nonprofit organisation, to launch Regeneration, a start-up that will use the re-mining and processing of waste from legacy mine sites to support rehabilitation activities and restore natural environments. Rio Tinto will make an equity investment of $2 million under an MoU.
Regeneration will extract valuable minerals and metals from mine tailings, waste rock and water. Earnings from the sale of these materials will be reinvested to help fund habitat restoration and closure activities, including at legacy and former mine sites. Regeneration will also seek to create and trade biodiversity and carbon credits through the rehabilitation of land and the generation of environmental offsets.
Rio Tinto's global head of closure Peter Harvey said: "Regeneration aims to turn ores and waste from previously mined areas into positive outcomes both economically and environmentally. It is an innovative and collaborative new vehicle to help effectively restore legacy mine sites and meet our closure commitments."
News in brief
Hindalco Industries, the metals flagship of Aditya Birla Group, has achieved top ranking in the aluminium industry for its sustainability performance in the 2021 edition of the S&P Dow Jones Sustainability Indices (DJSI) Corporate Sustainability Assessment (CSA) rankings.
Solmax has agreed to acquire Propex, a leading US geosynthetics manufacturer with a long track record in the mining, construction, transportation, and automotive industries.