MINExpo 2021: Liebherr flaunts sustainable mining solutions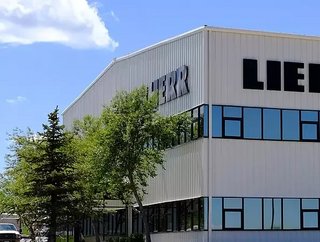 Multinational equipment manufacturer Liebherr showcases its low carbon alternatives and future fossil-fuel-free mining equipment plans at MINExpo 2021
MINExpo 2021 has seen a feast of innovation for the entire mining industry, shining an important spotlight on alternatives being developed to improve the sector's attitude towards sustainability. Automation, manufacturing, infrastructure, energy, the list goes on regarding the areas highlighted in dire need of an environmental revamp. But Liebherr - a German-Swiss equipment manufacturer - seems confident that it has the means and the methods to supply the industry with some breakthrough blueprints and sustainable alternatives. 
The multinational company is keen to flaunt its environmental agenda and MINExpo 2021 supplied the platform to do so. According to Liebherr, it is pushing forward with the operational introduction of its low-carbon alternatives and is kickstarting further projects to chase the possibility of developing completely fossil-fuel-free mining equipment.
Steering sustainability towards automation and innovation
Liebherr also announced its partnership with ABB and ENGIE to combine resources and speed up the manufacturing of renewable energy solutions and trolley assist infrastructure. The company's strategy to tackle its sustainability hones in on the impact operational machinery has on high levels of emissions - an area responsible for approximately 90% of equipment pollution.
Supposedly aligned with its 'Zero Emission Programme', Liebherr's environmental goals set out to secure the decarbonisation of off-highway trucks and excavators beginning next year, with a 2030 target flagged up to achieve fossil-fuel-free alternatives used in place of the majority of its current operational applications.
The company's 2022 deadline to deliver low-carbon emission solutions for the entirety of its digging and hauling range is fast approaching, and Liebherr is underway with the finalisation of its initiatives. It's worth applauding as the manufacturer's success is undeniable. Its haul truck trolley assist system has succeeded in significantly reducing diesel fuel consumption and achieved an increase in fleet productivity. Similarly, its electric excavators have achieved continued success in showing potential for providing sustainable alternatives to future mine sites, on top of Liebherr's power efficiency control system also overturning promising results.
Continued research and development taking place to tackle carbon emissions
Liebherr assures its innovation never sleeps, consistently developing ways to ensure the transition to a decarbonised future is as smooth as possible. Its most recent bid in an operational environmental revolution through the power of technology: Liebherr Power Efficiency (LPE).
What does the LPE system do?
It  tailors the piloting processes to specific operator requirements

It manages pressure and oil flow electronically

It possesses an impressive fully integrated engine control system

It decreases the consumption of energy without affecting machine performance
Liebherr is driving forward with its contribution towards sustainability in the mining sector with very evident successes. It's keen to commercialise its products, ensuring the acceleration of a more environmentally efficient industry as a result, and decrease mining's contribution to global warming.