Nornickel starts production of carbon-neutral nickel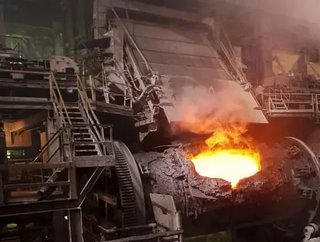 Evgeny Borzenko, Nornickel Head of Kola Division has announced the launch of the company's first batch of carbon-neutral nickel production
MMC Norilsk Nickel, the world's largest producer of palladium and high-grade nickel and one of the largest producers of platinum and copper, has started producing carbon-neutral nickel.
Nornickel achieves carbon-neutral nickel production 
Carbon neutrality of nickel was made possible thanks to the company's steps to cut greenhouse gas (CO2) emissions at all stages of the production chain, from underground ore mining to processing and refining.
Low carbon footprint has been achieved mainly through the upgrade of the hydro power plant that feeds Nornickel's production facilities in the Norilsk Industrial District. 
Nornickel invests in energy modernization facilities, including the replacement of hydroelectric units at the Ust-Khantaiskaya hydro power plant. The share of renewable sources has thus increased in the company's energy mix to 55% for the Norilsk Industrial District and 46% for the group.
Nornickel is mitigating its carbon footprint
Other steps to mitigate carbon footprint include the upgrade and repair of power equipment, rollout of the automated control and metering system, reduction of heat losses in buildings and pipelines, and decommissioning of obsolete power units.
In the coming weeks, Nornickel expects to receive conclusions from international accredited auditors confirming the methodology used to calculate the carbon footprint of nickel produced at Kola MMC (also known as the Kola Division) in Russia's northwest and start shipping the new batch to consumers.
Evgeny Borzenko, Nornickel Head of Kola Division, commented: "We are pleased to announce the launch of the first batch of carbon-neutral nickel production. This metal was made possible not through the purchase of CO2 emission offsets, but through the company's efforts to reduce emissions. This once again proves that our company is committed to the global environmental agenda. It is important for us that the effect of measures to reduce CO2 emissions is not a one-time effect, but a cumulative reduction of the harmful load on the environment."
Meanwhile, Nornickel and the Government of the Krasnoyarsk Territory have signed an agreement on cooperation in the implementation of investment projects in the Krasnoyarsk Territory.