Raw materials will be central to decarbonisation efforts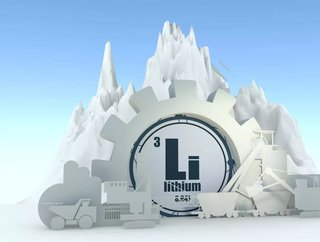 The metals and mining sector will be at the core of the energy transition, notes new McKinsey research
Raw materials will be at the centre of decarbonisation efforts and electrification of economies and the mining sector will need to grow at an unprecedented pace in order to enable the required technological shifts, according to a new McKinsey report.
As we move from fossil fuels to wind and solar power generation, battery- and fuel-cell-based electric vehicles (EVs), and hydrogen production, the required pace of transition means that the availability of certain raw materials will need to be scaled up within a relatively short time scale and, in certain cases, at volumes "ten times or more than the current market size," it notes.
Lithium mine supply would need to grow by around a factor of seven versus today's required growth, while copper and nickel would require $250 billion to $350 billion cumulative capital expenditures by 2030.
Just as there are several possible trajectories through which the global economy can achieve its target of limiting warming to 1.5°C, there are corresponding technology mixes involving different raw-materials combinations that bring their own respective implications, it notes.
"No matter which decarbonisation pathway we follow, there will be fundamental demand shifts - and these will change the metals and mining sector as we know it, creating new sources of value while shrinking others," it states.
For the fast-changing automotive sector, three key challenges are highlighted:
There are emissions derived from use of the technology throughout vehicles' life cycles, such as the burning of fossil fuels in power generation, or the use of electricity in running a battery EV
Second, the emission intensity of each technology will depend, to a certain extent, on the choice of material (for example, steel versus aluminium in the case of vehicles).
Third, even when using the same material, choice of supplier can make a significant difference, since the carbon footprint of the same commodity can vary greatly depending on its origin.
Price incentives
The trajectory toward materials availability will not be a linear one and McKinsey expects materials shortages, price fly-ups, and, given the inability of supply to react quickly, the need for technological innovation and substitution of certain metals (possibly at the expense of performance and cost of the end-use application).
"While raw-materials needs will grow exponentially for certain metals, lead times for large-scale new greenfield assets are long (seven to ten years) and will require significant capital investment before actual demand and price incentives are seen," it states.
At the same time, with increasingly complex (and largely lower-quality) deposits needed, miners will require significant incentives, for example, consistent copper prices of more than $8,000 to $10,000 per metric ton and nickel prices of more than $18,000 per metric ton, before large capital decisions are made.
It believes commodities facing an upside in demand from the energy transition will follow one of three trajectories:
1. Supply responds to prices
2. Demand accelerates, prices react strongly, and materials substitution kicks in
3. Demand accelerates, prices react strongly, and technology substitution kicks in
Miners will need to (re)build a growth agenda, innovate for productivity and decarbonisation of of operations, and embed themselves into supply chains.
In conclusion, companies will need to identify and distinguish between hard and soft constraints around technology rollout and then engineer raw materials that may be difficult or expensive to source.
"Irrespective of the strategy used, companies along the supply chain, such as cathode-active material producers, EV OEMs, and battery producers, will need to secure raw materials to enable aggressive growth plans, while also decarbonising their own supply chains.
• Join global business leaders and sustainability experts who are taking meaningful action at Sustainability LIVE, being held at Tobacco Dock, London, 23-24 February 2022. Register your attendance today. Click here to discover more.