Renewables the key to energy cost savings and competitive edge says Deloitte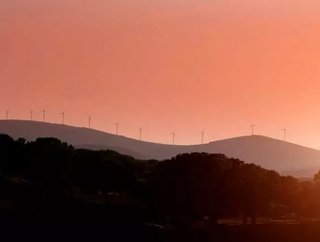 A new report has revealed that energy consumption, particularly the costs involved, account for more than 30% of operating costs. The Renewables in Min...
A new report has revealed that energy consumption, particularly the costs involved, account for more than 30% of operating costs.
The Renewables in Mining report from Deloitte, the second in the company's Energy Management in Mining series, explores the cost involved in energy management in mining and more importantly how renewables can be used to create a distinct competitive edge.
"With renewable energy fast becoming a mainstream energy source, mining companies have a material opportunity to use renewable to lower costs, improve safety, reliability and sustainability, and mitigate risks to ultimately gain a competitive edge," says the report.
According to the report, miners have the opportunity to drive down energy costs by up to 25% in existing operations and 50% in new mines through an effective energy management program, of which renewables can play a major role.
In addition to cost savings, the ability to reduce emissions and preserve the mine's social license to operate increases the size of the prize even more.
As with anything, there must be a solid business case behind it all, particularly something that is new and brings with it an element of risk.
Related stories:
Read the December issue of Mining Global
Arch Coal wins national award for commitment to coal reclamation
Wisconsin approves bill to end ban on sulphide mining
Sustainable CLEER Canadian mining initiative to recieve $950mn bost from Government
Canada accepts first export of conflict free artisanal gold from Eastern Congo
Deloitte lays out the key benefits which could be realised through the implementation of renewables into a business strategy:
Hedging against future fuel-price volatility, since solar and wind facilities have a front-loaded cost curve, i.e. high upfront costs to build, but input costs drop to near-zero when operational
Lowering operations and maintenance costs
  Generating revenue from selling excess generation capacity and providing ancillary services, such as synchronised reserve and frequency regulation, to grid operators
 Shifting work, i.e. synchronising peak load with cheaper renewable energy sources, thus bringing down the overall cost of mining operations
 Preventing penalties by facilitating compliance
Increasing energy security
Reducing carbon liabilities by avoiding emissions.
Energy costs and consumption is a key trend that will continue into 2018, with more and more companies having the discussions at management and executive level.
To this end, Deloitte argues that companies must look at their strategies and challenge themselves more.
"To realise the fullness of these opportunities, mining companies will need to challenge their capital projects groups and their design teams to take a hard look at renewable technologies, not just as a pure substitute for existing energy sources, but also as a means of doing things differently."
Read the full Renewables in Mining report.