Resolution Copper completes $75m mining restoration project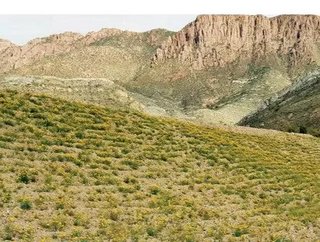 Mining company voluntarily commits to accelerate reclamation work to demonstrate its commitment to cleaning up mining works in the area...
Resolution Copper has completed a $75 million restoration and reclamation project of 475 acres of land from the Magma Copper Mine near Superior in Colorado.
In a statement, the part-owned subsidiary of Rio Tinto has voluntarily committed to accelerate the reclamation work to demonstrate its commitment to cleaning up mining works in the area, well in advance of any new mine development activities.
"We're proud to deliver this significant piece of environmental remediation work decades earlier than required, to make our community a cleaner and safer place to live and work. Cleaning up the historic Magma Copper Mine ahead of time demonstrates our commitment to operating safely and responsibly, in a way that brings lasting benefits to the entire community," said Andrew Lye, Resolution Copper Project director. 
"This work was completed by local contractors and ongoing post-closure monitoring and maintenance activities will continue to provide local jobs as an important part of our business."
He adds that in total, the reclamation project has supported more than two dozen local jobs with businesses such as Oddonetto Construction, which is based in Globe, Arizona.
"Resolution Copper has been an important source of business for my firm for more than a decade, and I look forward to continuing to work with the company to grow our business," added Mike Oddonetto, owner of Oddonetto Construction.
The Magma Copper Company ran mining and processing operations between 1910 and 1996, including smelting operations on the site between 1924 until 1971, the statement explains. 
Since 2005, reclamation work by Resolution Copper has included more than a decade of soil clean-up, placing a cover with soil and vegetation over the historic tailings, restoring and establishing drainage for the conveyance of stormwater, reshaping and vegetating development rock piles, removing the old concentrator complex and smelter structures. 
Reclamation and restoration have included shaping landforms to a more natural landform and vegetating with a native seed mix characteristic of the surrounding Sonoran Desert landscape.
Recently, the completed restoration and reclamation was approved by the Arizona Department of Environmental Quality (ADEQ). As required, Resolution will continue post-closure monitoring for the next three decades, including groundwater monitoring, surface water monitoring, regular inspection of all facilities and monitoring of the vegetative cover, it continues.
Resolution Copper also recently completed a $200 million project to deepen the Magma Copper Mine Shaft # 9, that was originally constructed in 1971. Over the last four years, the shaft has been sunk a further 2,000 feet to over 6,800 feet below the surface. It now connects to the newer Shaft 10 in two places, improves ventilation, and increases safety by providing a second exit for workers.
Resolution will now focus on the maintenance of Shaft 9 and 10 and continuing the underground characterization study to increase ore-body knowledge, as the project continues to progress through a multi-year federal, state and county permitting process. 
After the permitting process, a detailed feasibility study will be completed over several years to inform investment considerations on the project. When an investment decision is made, Resolution Copper is expected to take around 10 years to build the mining infrastructure.